*squeezes
la_dame_du_lac
until she passes out*
Thank you...
I need to say a few things first. I swear I'm a nice person. Sure, I might have issues, but who doesn't, really? I might make occasional lame jokes and manips about TEH BEARS, adoptive daughter/father incest, bondage, but...OK, I'm creepy, I get it now...*shrugs*
Why am I talking about this? Well, here's why:
Taken directly from
la_dame_du_lac
's LJ:
la_dame_du_lac
: I'd like to get this signed for a very big fan of yours.
Jack Coleman: dref22? Hmm...
la_dame_du_lac
: Oh, do you recognise her name?
Jack Coleman: *amused* Oh yes.
la_dame_du_lac
: *rofl*
Jack Coleman: So do you know her?
la_dame_du_lac
: Not personally. Why, do you want to file a lawsuit?
OK, she says she mumbled her last words so he didn't hear it. Thank god, I wouldn't want him to issue restraining orders against me...And you, people...I'm talking about the majority of my flist. You're no better than me and you know it.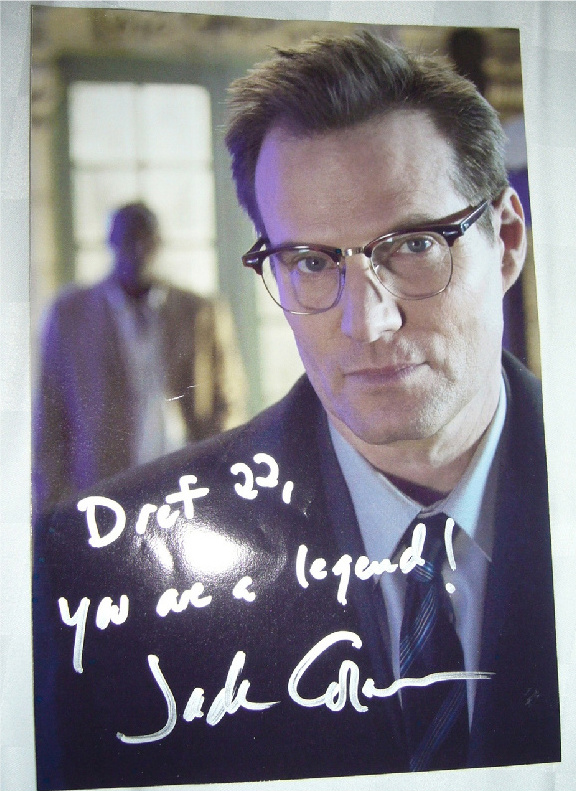 Thank you, sir...
Current Mood:

peaceful