- How is he so cute??? It's still a mystery imo. HOW. NOT COMPLAINING THOUGH.
- LOL as Kevin says, The Senator is really terrible. XD He acts like people around him should only care about his needs
and act accordingly regardless of their feelings. SO SELFISH, SENATOR. LOL he's more of a baddie than HRG ever was. XD He doesn't even realize he is treating them badly. OMG so sexy.

- OMG Angela is rotten to the core too hahaha! I am not sure if I should be feeling sorry for her but Oscar...he's a bad friend and a dirrrt cheater but ughhh he is blinded by lurrrve, poor guy...BUT STILL. He's not an angel either... LOLOL the sexy Senator is corrupting anybody around him!

- SO CUTE

- OMG the way he said "the Latino community" LOLOLOL I will eat his face okay? OMG a very awkward and uncomfortable scene for Oscar haha

- Senator: "
Now does my embrace of Hispanics make me more electable?"
I love that he says these words while embracing Oscar, hard....
- H
asta luego
, baby! Errrrrr....

- The SOB Malaysian gardener Rohelio.... Will we ever see him? OMG I hope he's not too cute....Poor, poor MI AMIGO OSCAR D:
- The quote of the episode comes from Kevin. SERIOUSLY:
"Thank you for the food. And also you suck. You're, like, a terrible person. These guys care about you, and you're just using them. Again, the food was very good."
Kevinnnn <3
- OMG Senator's expression in the last scene...Is he starting to realize what kind of a person he's been so far? Naaaah, he's a politican, I bet he's well aware of things but also, he looked sad when Kevin told him that he sucked and I think he is really in love with MI AMIGO OSCAR. OMG please gimme a happy ending or I will cryyyy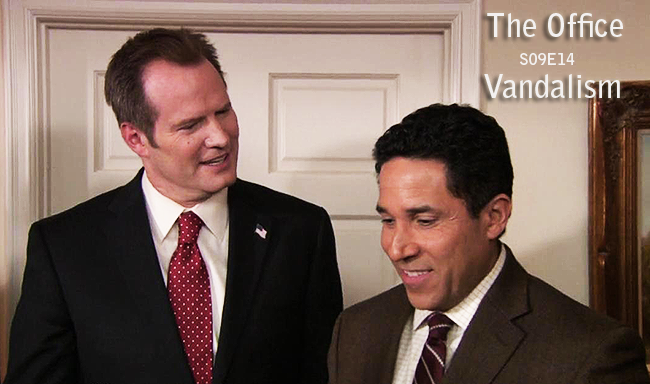 Ahhhh what a beautiful family and what a weird baby dress....
So cute......too cute....beyond cute.....not the baby.....who cares about the baby....not me.......
Oscar jokes:
"One of his tee shots can wipe out a whole owl population."
OMG is that golf? So they are also gold buddies? THAT IS SEXY IMO.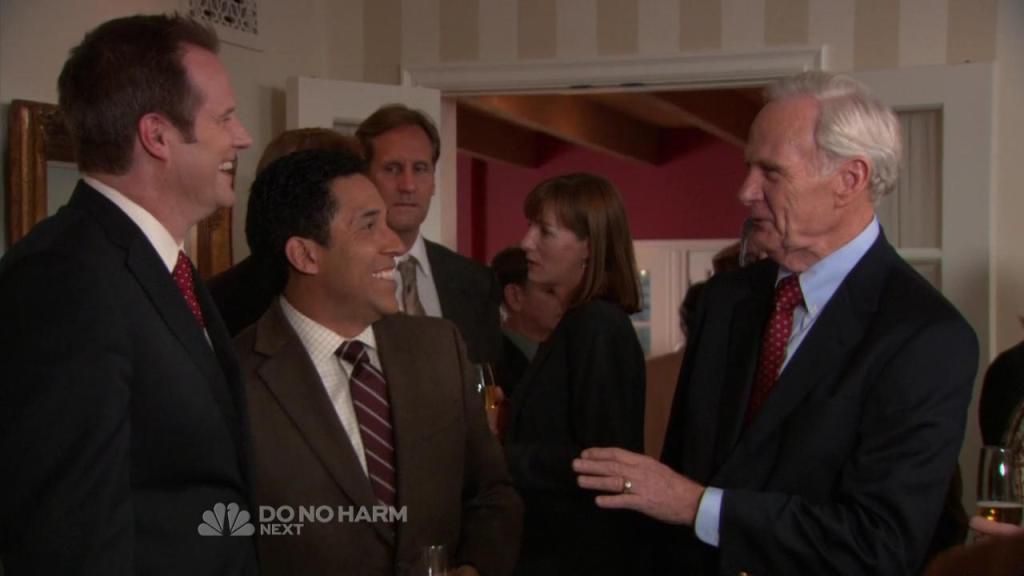 "You two seem very close."
Awwwwww they golf together....
This is pure love....manipulative and corrupting kind of love but still....it's sexier this way........unfgh.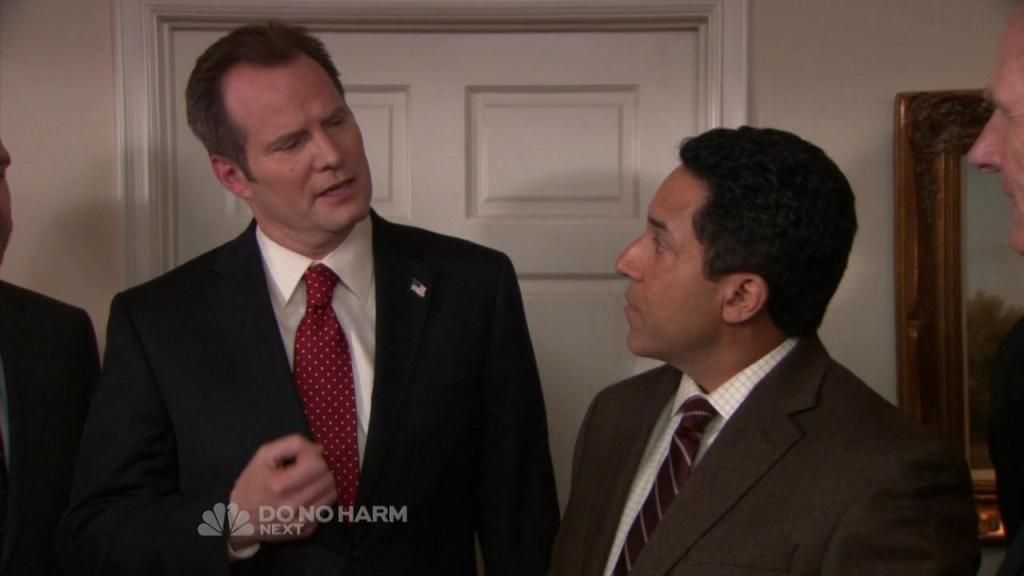 "And I suppose that may ruffle a few feathers, because for a long time our party has turned its back on the Hispanic people."
MG
I totes didn't know what that expression meant hahaha! I thought he was saying talking about something very dirrrrrty....Ugh, foreigner here! D: Ruffling feathers and all....I dunno. IS IT ME OR DOES IT REALLY SOUND DIRTY?
OMG he is good at the politics game...LOL quite obnoxious. I'M TELLING YOU, I'D VOTE AND I'M NOT EVEN HISPANIC GODDAMMIT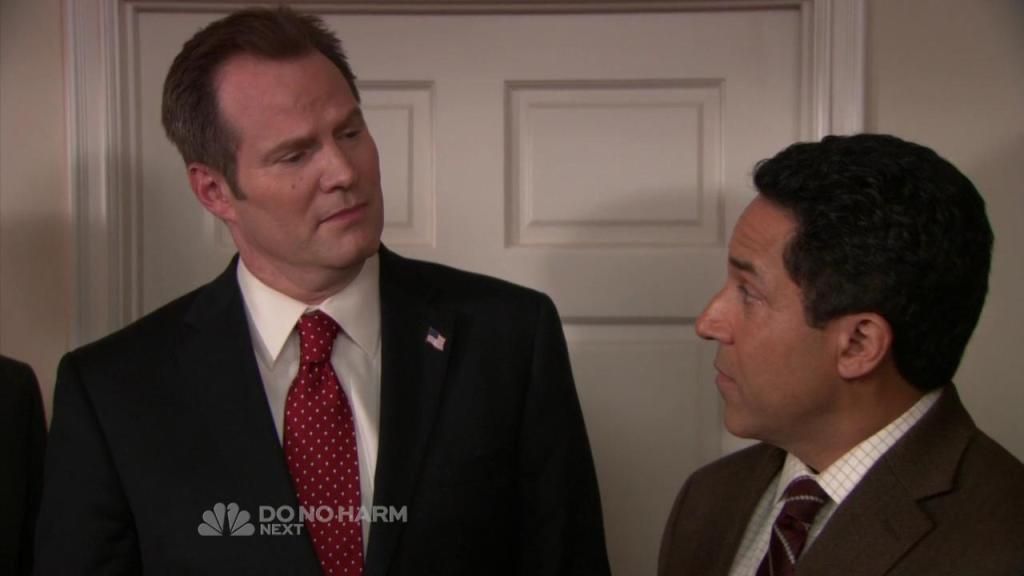 THEIR EYES MEET AND....
.....he continues to be obnoxious and a jerk....which is sexy...in drefland....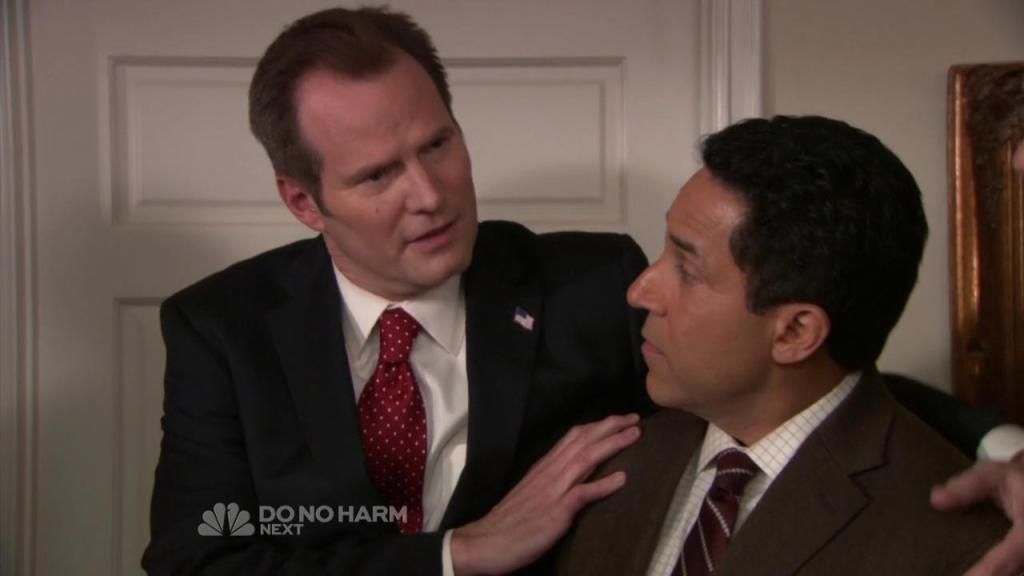 Those puppy eyes...hmph they are at work again...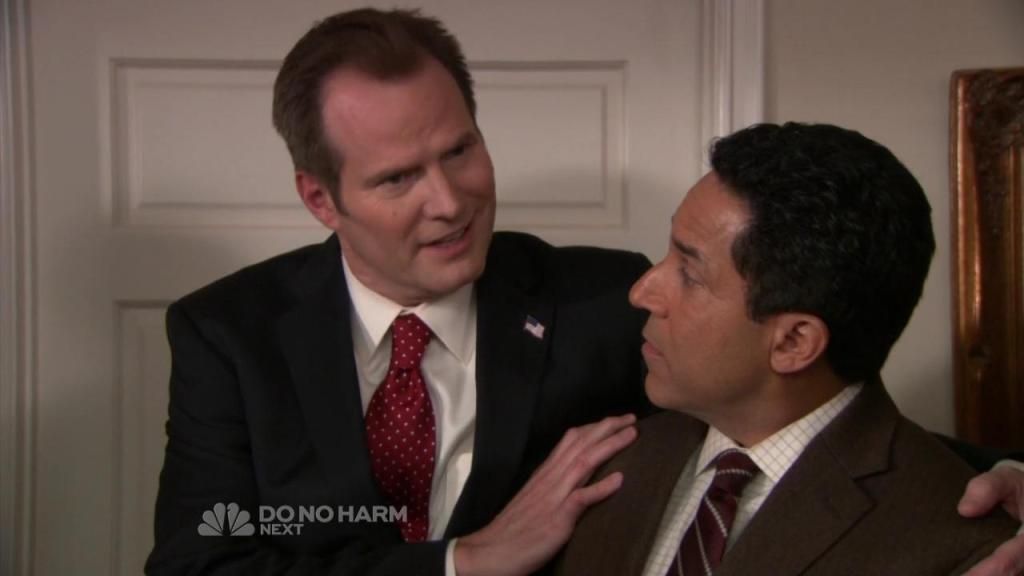 LOLOL the exact moment where he says "the Latino community". He just wants to be their friend!!!!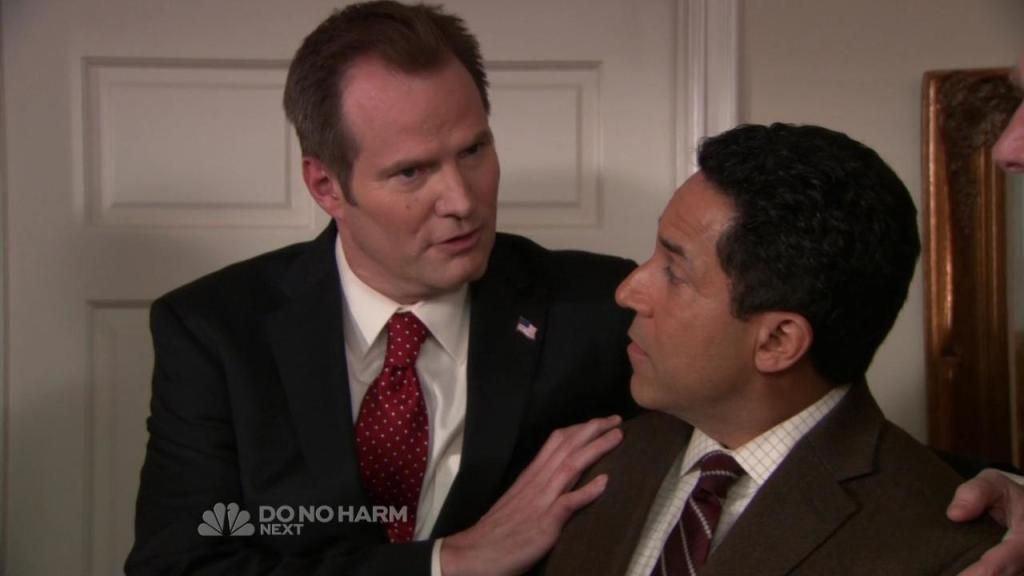 He just wants to embrace the hispanics....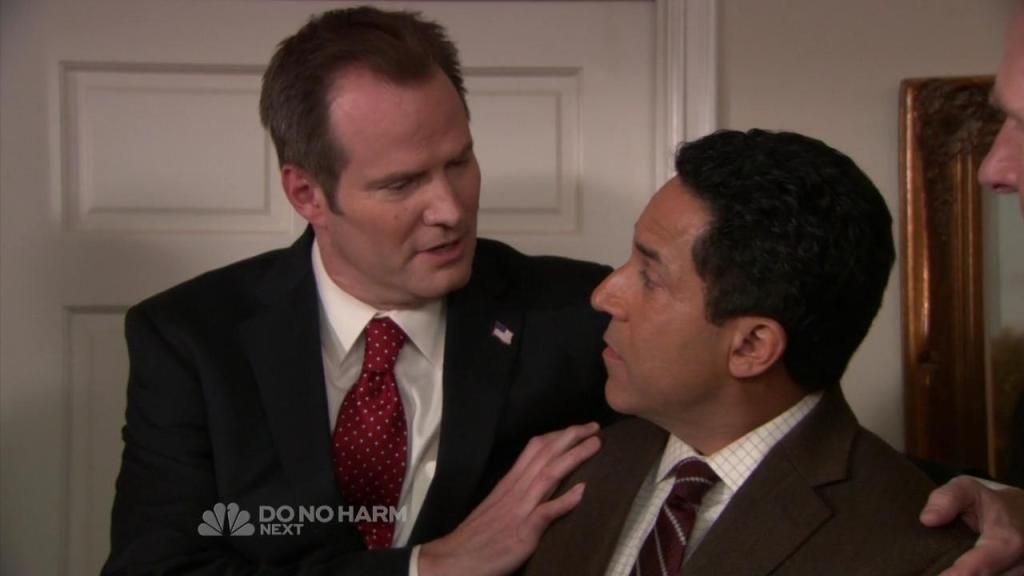 This is love...ugh I want to hug Oscar because he's struggling hard.... no one can resist those puppy eyes...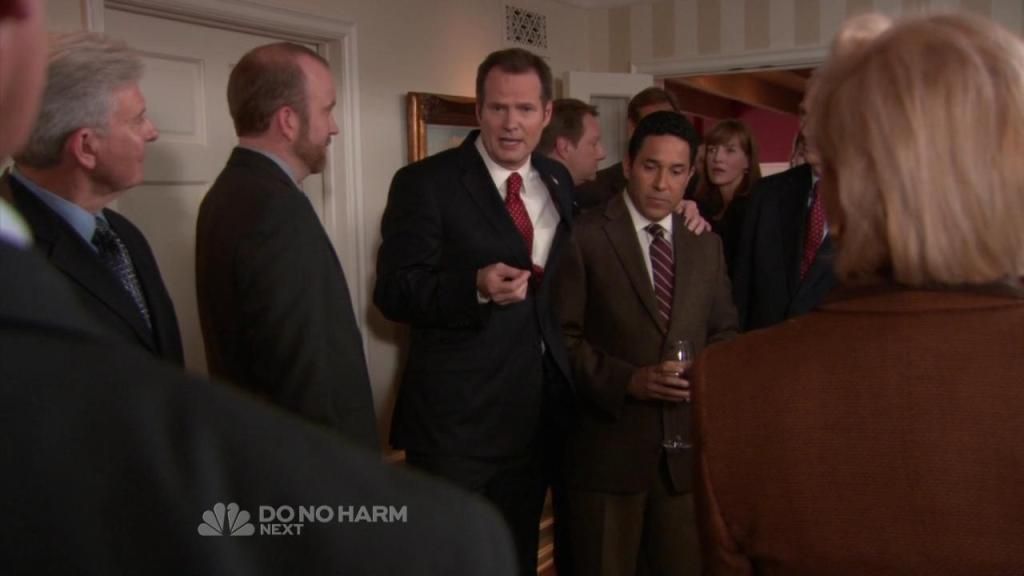 What a jerk and what an awkward moment for Oscar....which is actually...very sexy.....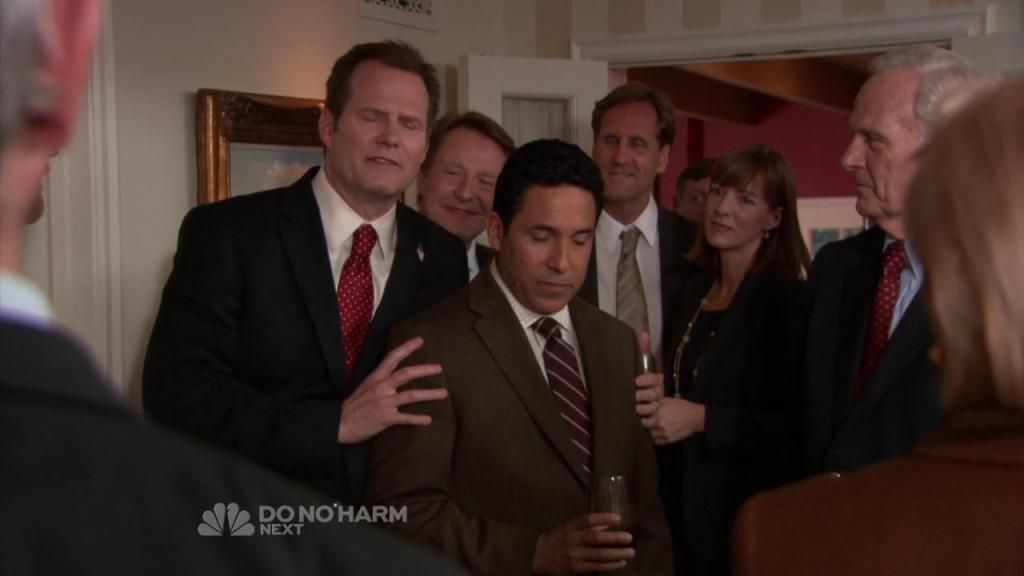 This particular screencap will forever be one of my favorites for reasons...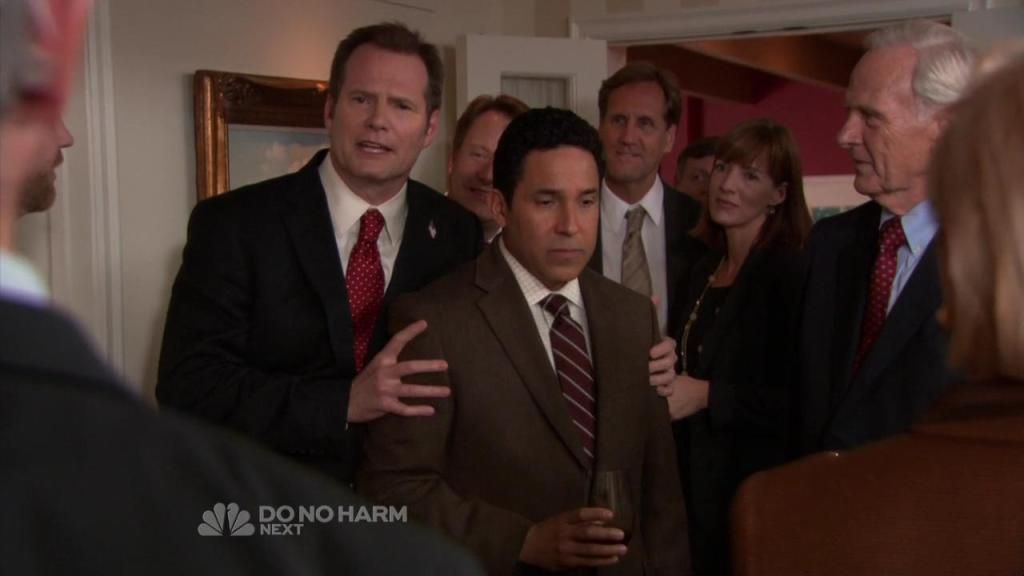 He just wants to embrace the hispanics, that's all...Lucky hispanic people...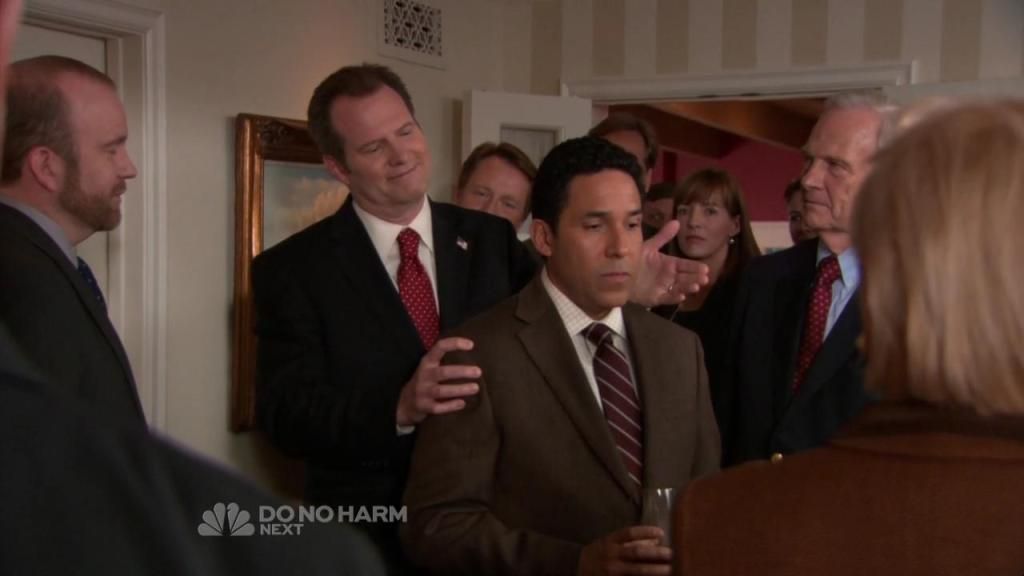 The most obnoxious moment of the scene: The friendly slap in the face!
I'll gif this one so hard :D :D :D
AHHHHHHHHHHHHH swoooning foreverrrrr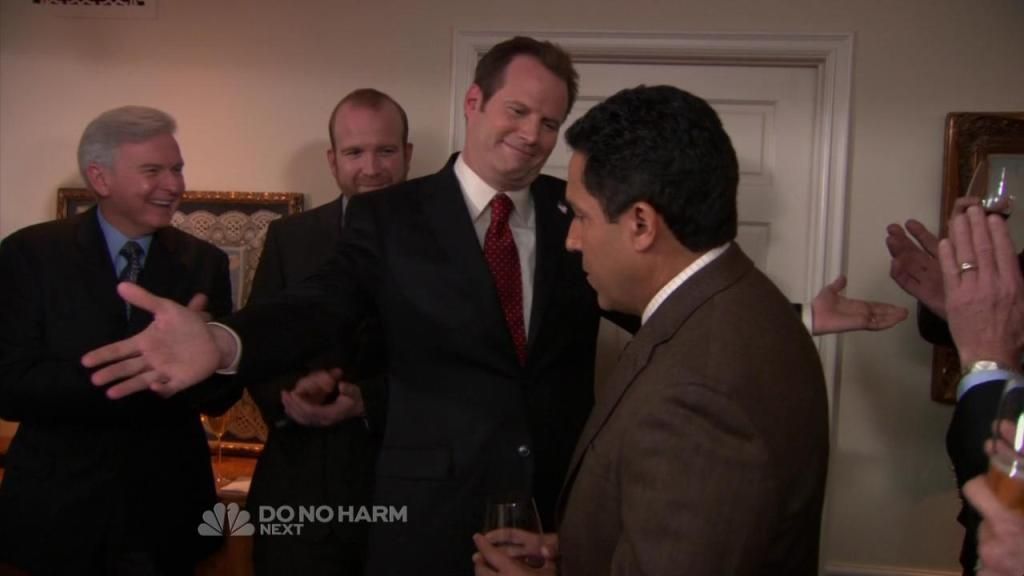 OMG OMG I almost missed the precious broken pinky moment! :D :D :D And how could I because it's hard to miss! Ahhhhh it's there with all its glory! :D OMG this is not how you avoid these shots! D: *liccccks* Heroes DVD commentaries FTW!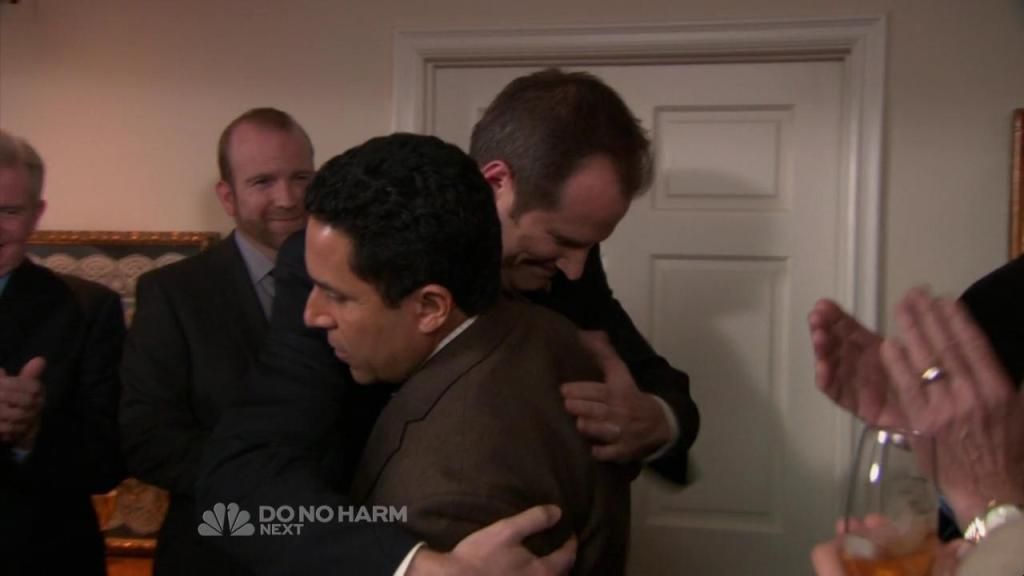 You know, I'd let him to use me too...I mean, if I always got a hug at the end of the day...Maybe he gives hugs to Angela too?
LOLOL awkward huggage, poor MI AMIGO OSCAR THOUGH D: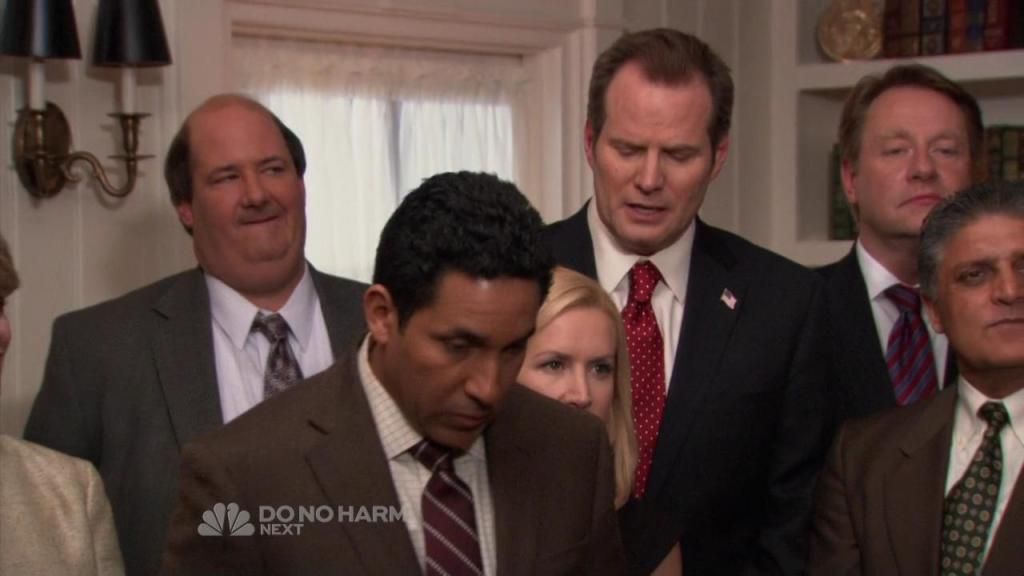 Another awkward moment for the love triangle...LOl oscar, you know better than this!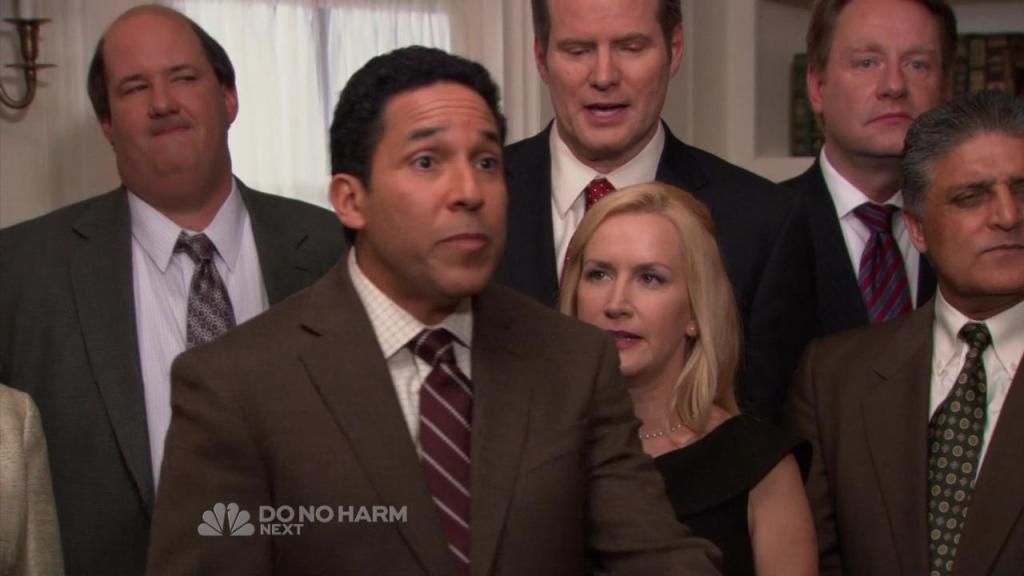 Kevin is totally aware of everything....
I feel like he's blaming Oscar...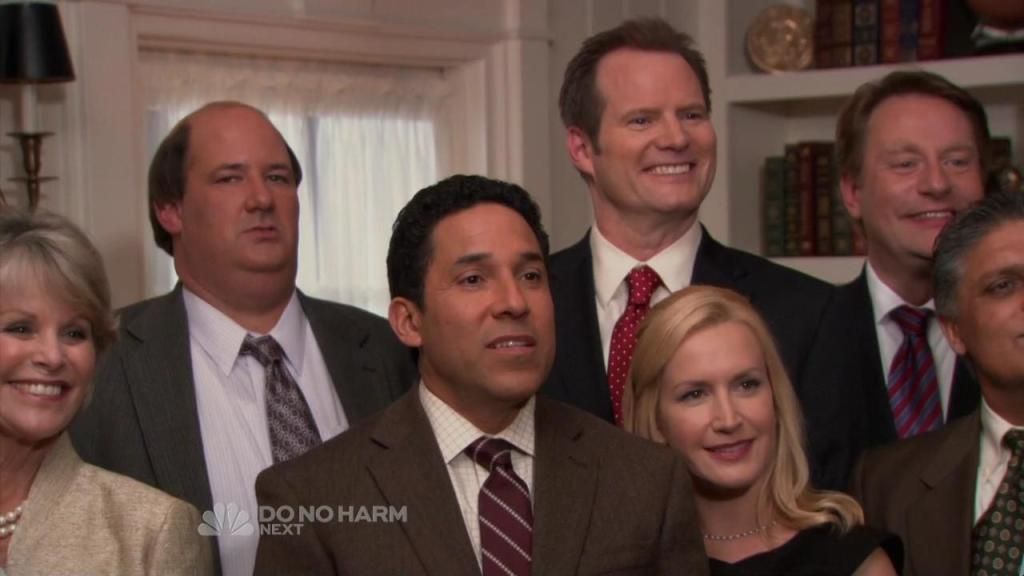 Kevin is not amused....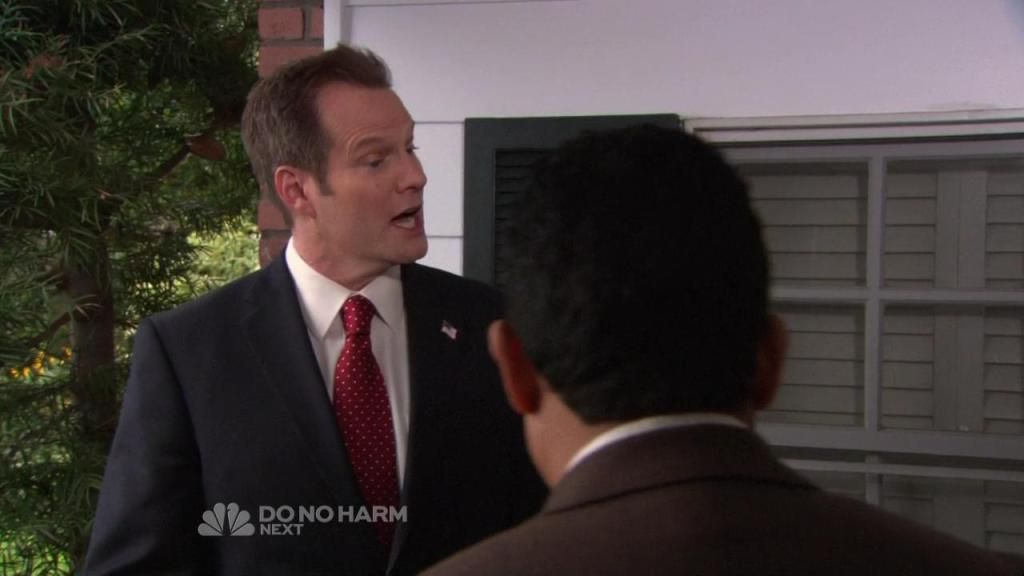 Eyebrow actionnnnn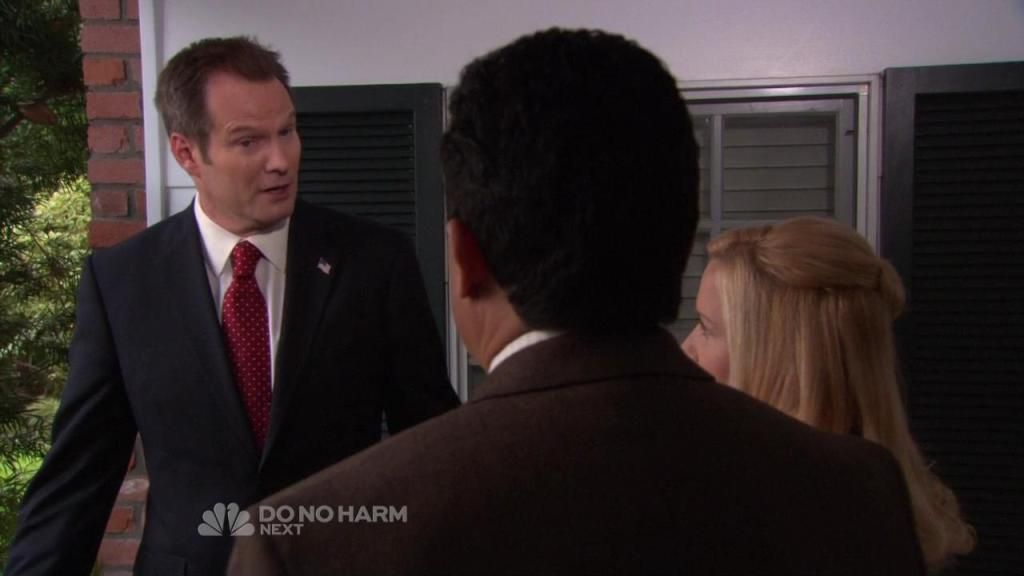 Fabulous...It's hilarious that he thinks Angela and Oscar are the one who should behave...
And they can't argue with him because his face....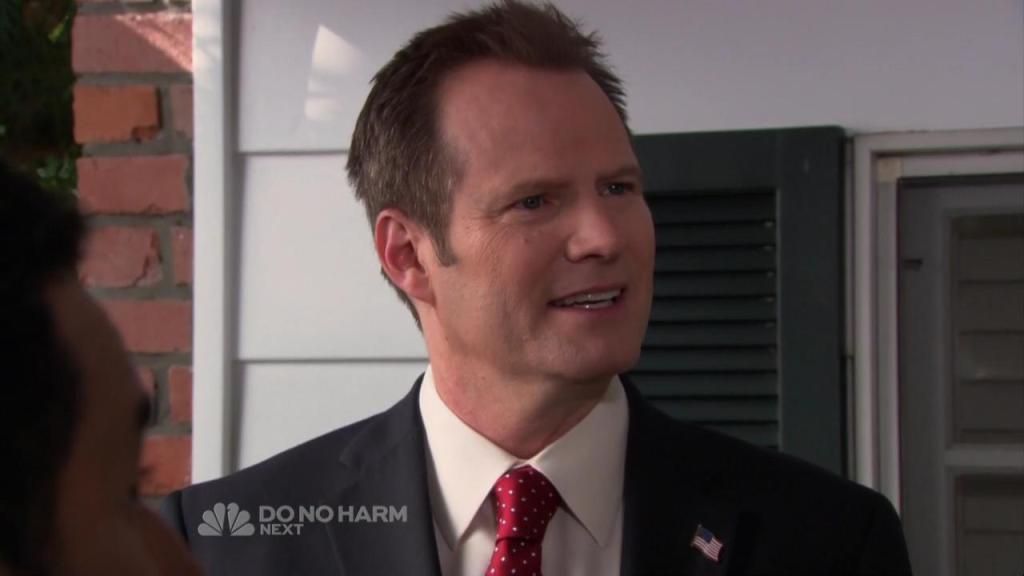 *stares forever*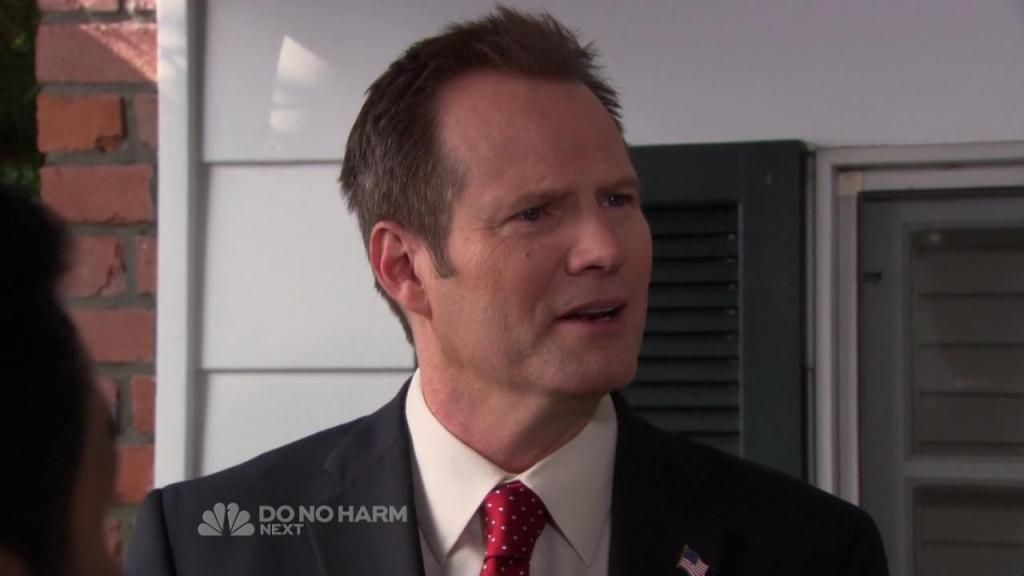 *stares forever more* He doesn't understand why Kevin said those mean words to him...
OMG now he's the one who needs huggages, STAT! D: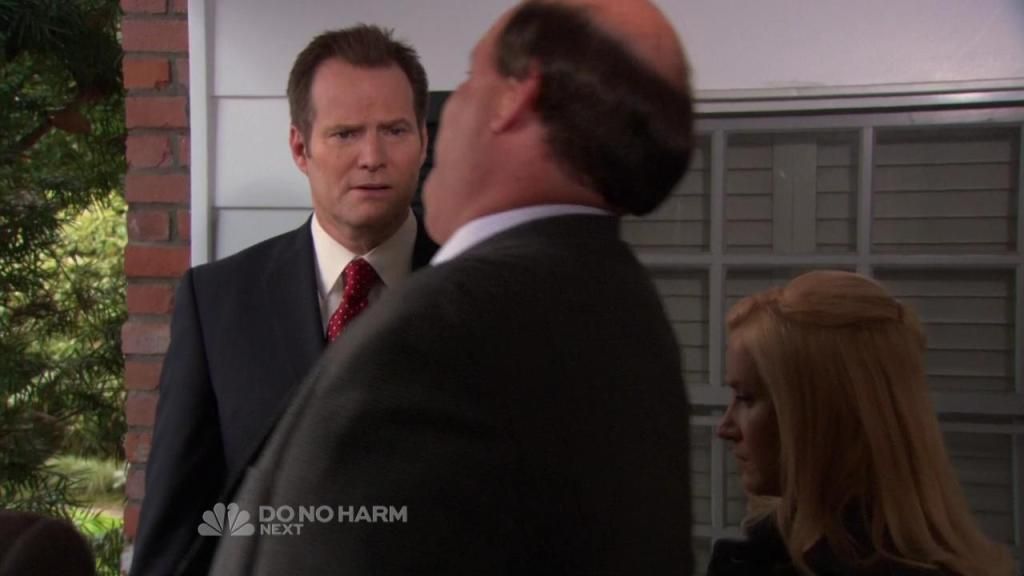 Is he really clueless or ...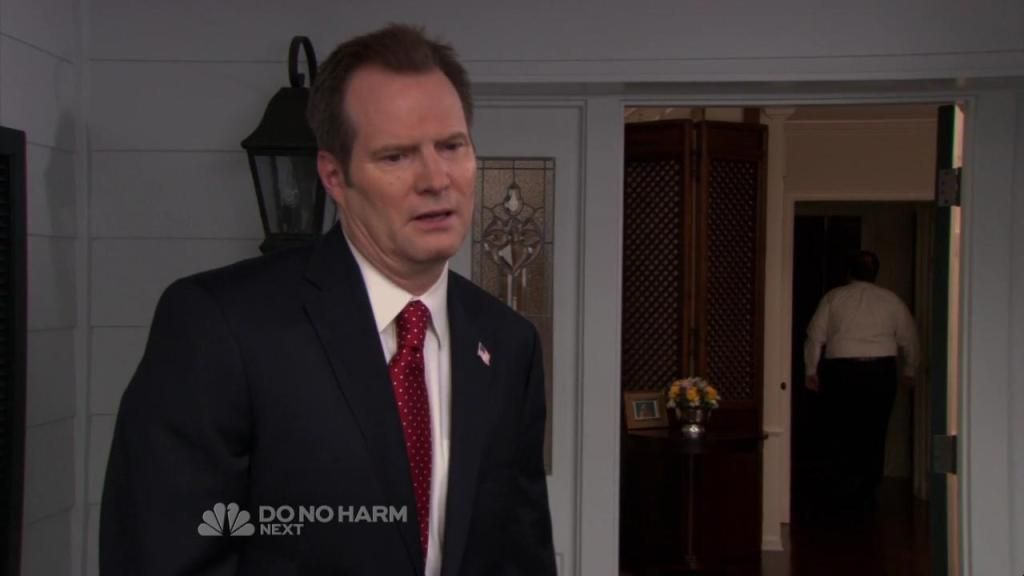 I wonder if his general behaviour will change...if it doesn't Oscar might dump him D: Nuuuu I'd have him! D: But...I bet his gardener is sexy, right? D:
- Ahhhhhhhhhhhh :D Unexpected Jack Coleman appearance is unexpected but welcome! :D Yay for Philip's first birthday party! :D