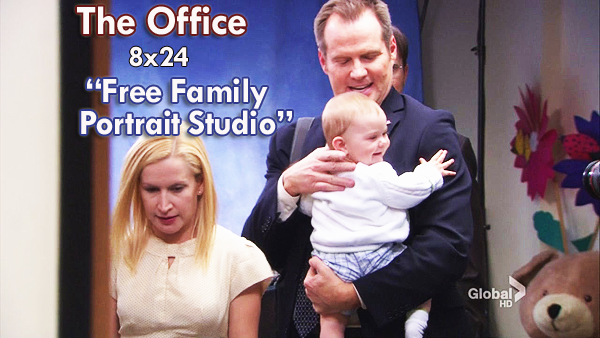 THIS EPISODE OMG. My face while watching it:
:D
Quote of the episode:
Robert Lipton: "
Oopsie, did somebody make a boopsie? ... Ohhh. You're stinky.
"
I just died.
You know, there are only a few things in life that may induce ovary explosion and/or the loss of pants and I strongly believe; "Jack Coleman holding a baby while doing the baby talk" or "Jack Coleman hitting on other men while holding a baby" are among them.
My other sexy thoughts:
- I loved how this episode started with Oscar "trying" to talk about being gay and how things eventually get better, and ended up with the VERY AWESOME Oscar/Robert scene. I just want to discuss the aforementioned awesomeness forever.
- The State Senator might be back next season, you guys. Well, Jack Coleman will be in a show as a regular (YAAYYYYY) but, he can still find time for a few The Office episodes, right? I NEED THIS IN MY LIFE.
- I'm TOTALLY glad they revealed that he is gay, because I thought this whole, "Is he really gay or not?" stuff ending with a "he's not gay!!!!" would have cheapened this storyline. Especially considering the Oscar scene in the beginning of the episode. This scene also gives me hope about The Senator appearing on this show again!
- This episode had a huge teddy bear. UNFGH.
- The last scene. HOW AWESOME IT WAS AND POETIC EVEN. Wasn't it AWESOME that this season's last episode ended with his scene? I SAY IT WAS PRETTY AWESOME. It gives me hope about many, many awesome things.
AHHHHH LOOK AT HIM: :D :D :D I know it's somewhat creepy but I'll said it again: I AM JEALOUS OF THAT BABY.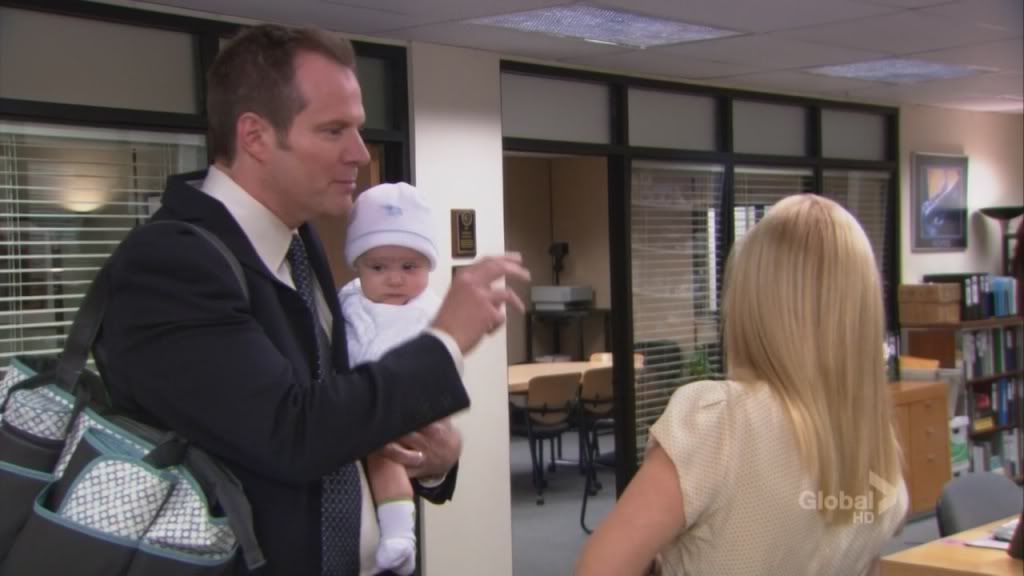 Why so sad, baby??? D: Also, his hand gesture UNF.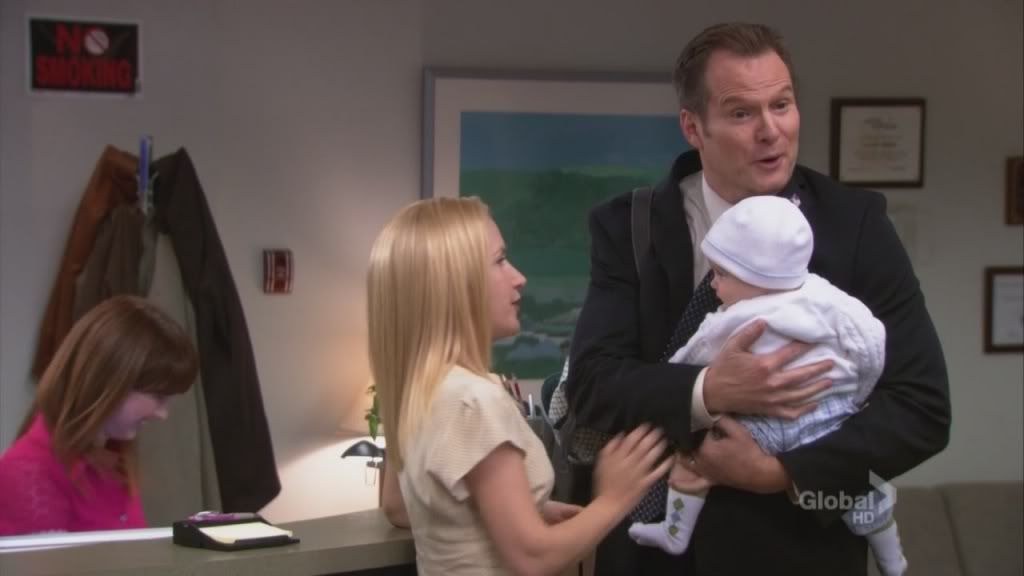 What is his face and his eyebrows doing omg. Why so sexy.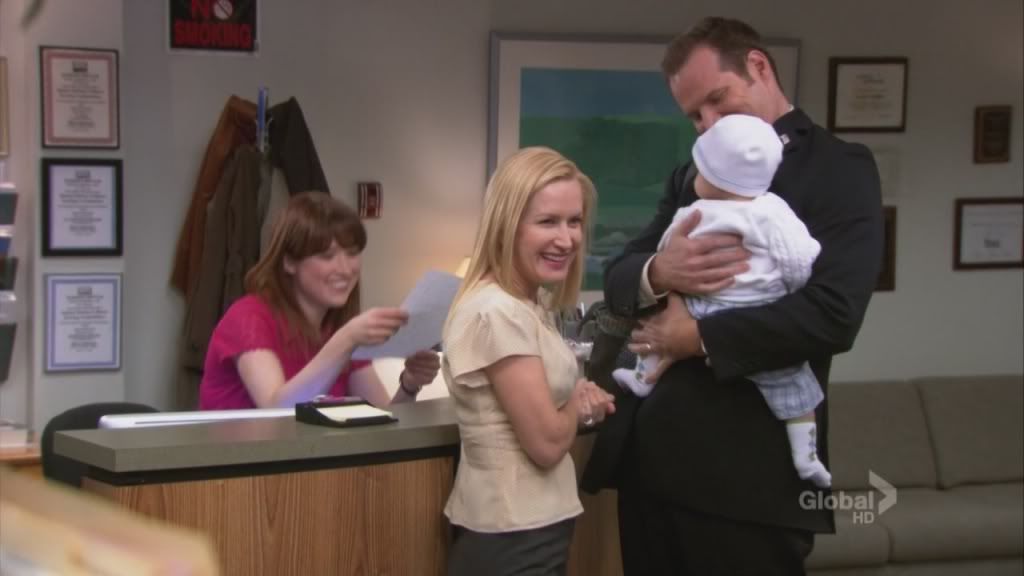 I will forever "D'AWWWWWWWWWWWWWWWWWWWW"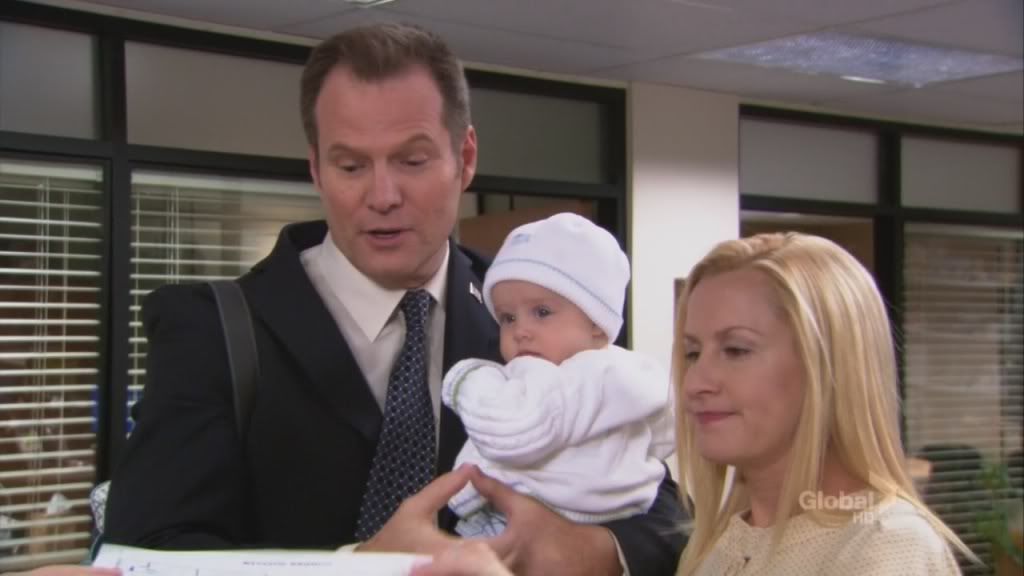 How could so much cuteness fit into one room!
Not talking about the baby, obvs.
TEH BEAR. The huge teddy!!!!! This episode feels so right OMG.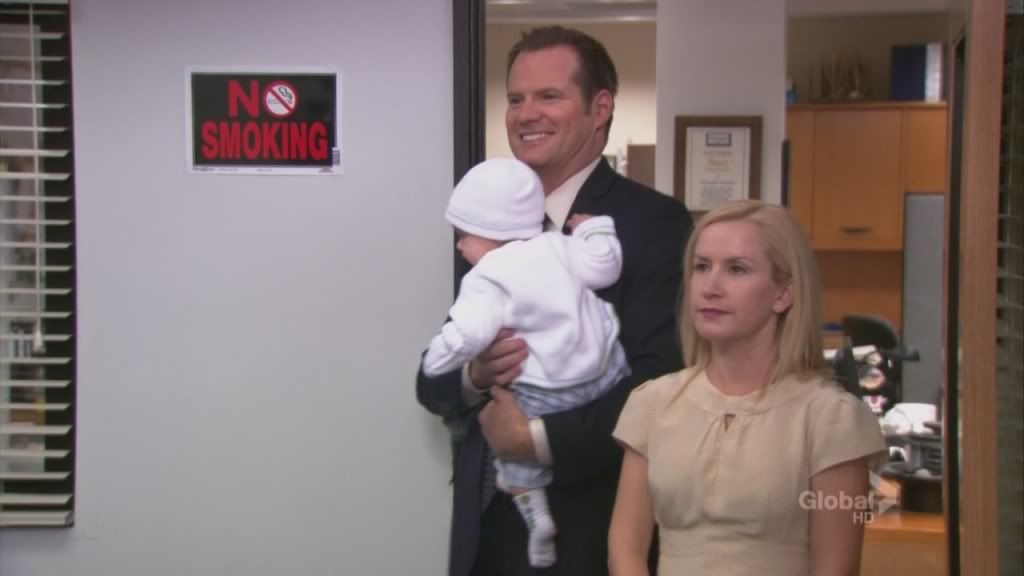 I feel like The Senator is always happy to see people. Even Dwight. Grrrr.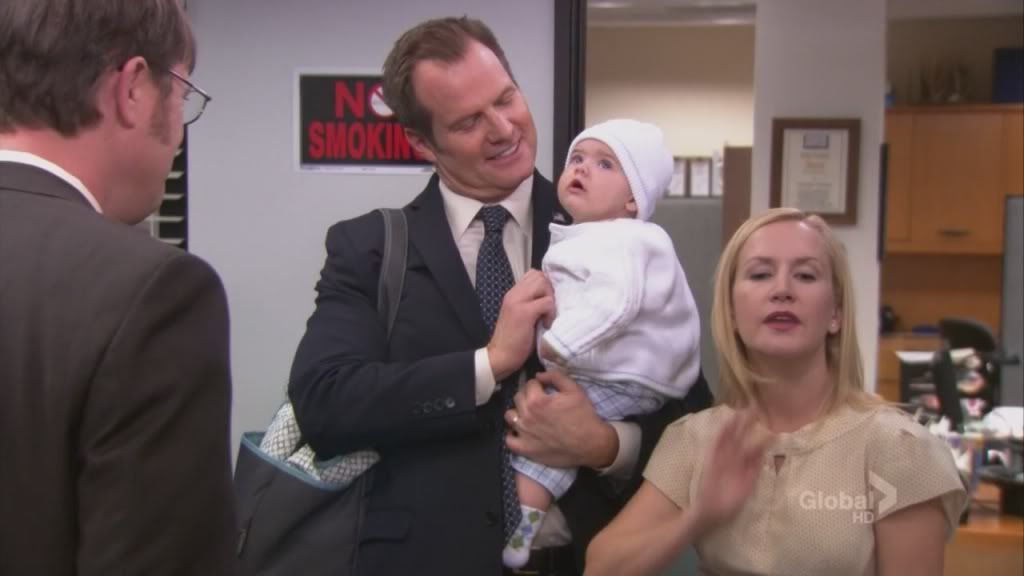 This is basically perfection. It's another moment where I'd like to run my fingers through his hair and get lost in his smile. Because his hair UNFGH.
Ugh damn you Dwight for trying to prove the baby is yours. For the sake of that baby, I hope the Senator is the real daddy.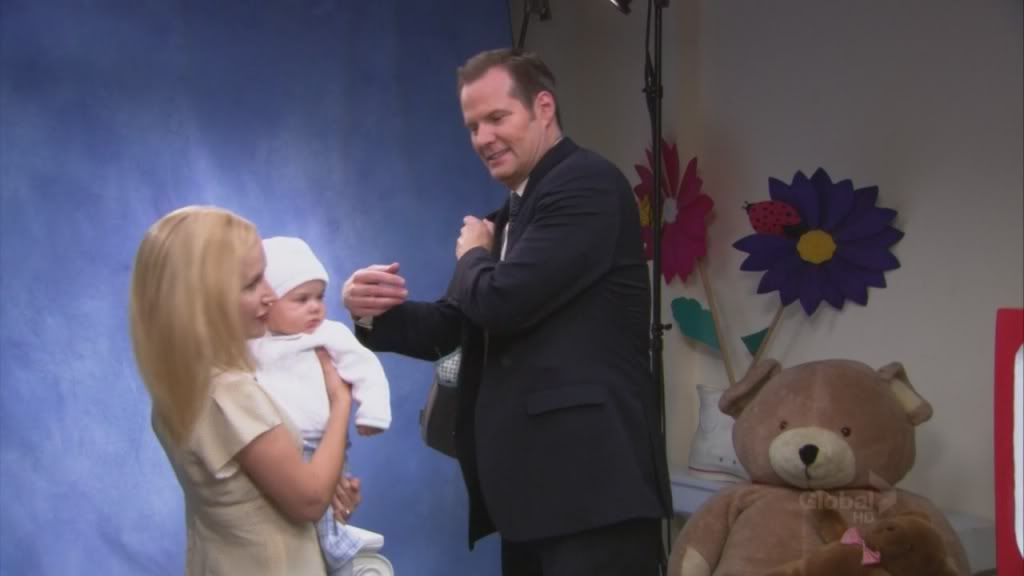 As once Clairebear said, he's the best dad ever! :D <3
And as once
elizzybright
said, why so serious? Gods, so tall hmph. He's the epitome of sexiness in this pic.
I wonder if he knows what Dwight is trying to do or is he just busy with being sexy and horny? I am okay with that!!!!!!!!
Do you know what I also noticed? THE PILLAR. *points to the sexy icon*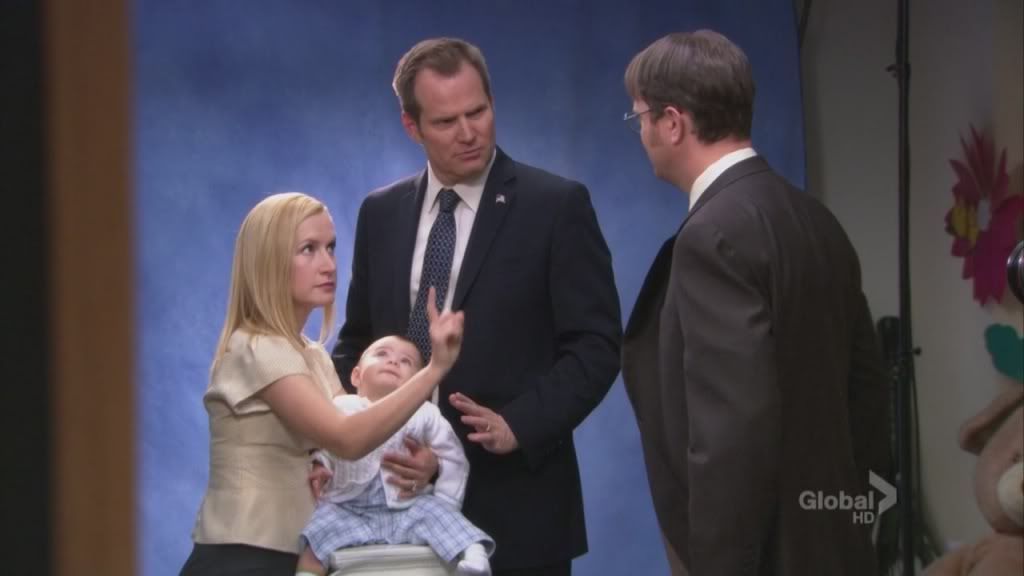 OMG The Senator realizes that some BS is happening for the first time ever!!!! HIS FACE OF DISAPPROVAL SO CUTE AAAAAHHH. But I bet he has no idea whatis actually happening...Again, being too busy with being sexy.
STOP NARROWING YOUR EYES
AND GET IN ME NOW
. Or don't stop. HMPH.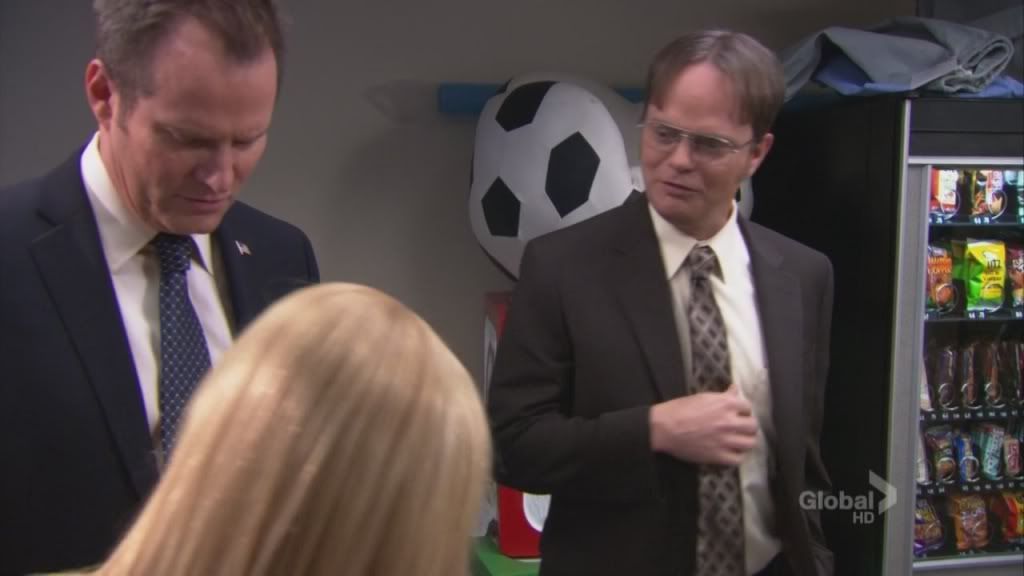 *licks his head*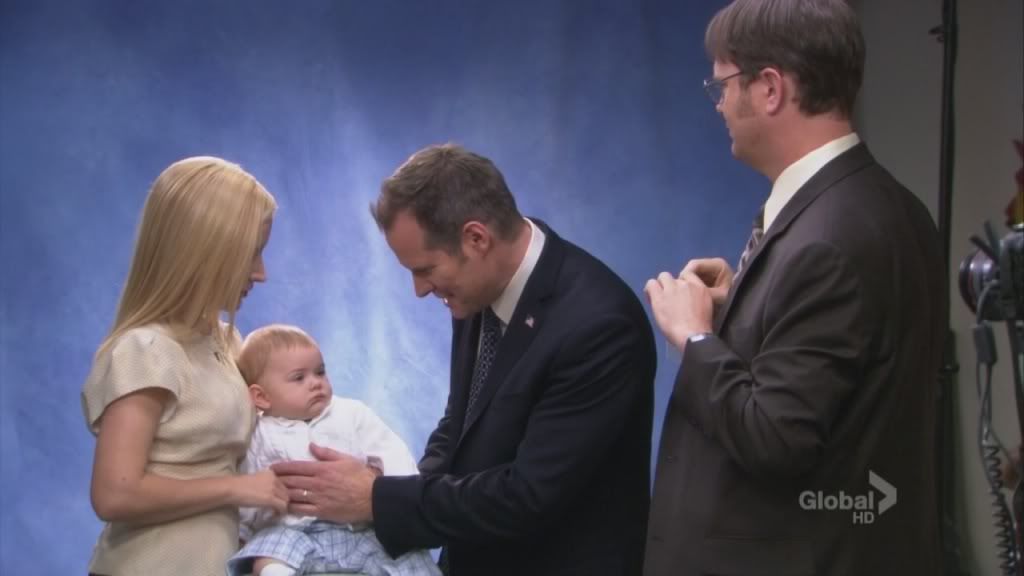 OMG the boopsie scene!!! OMG his hair!!!! So much sexiness in so few seconds.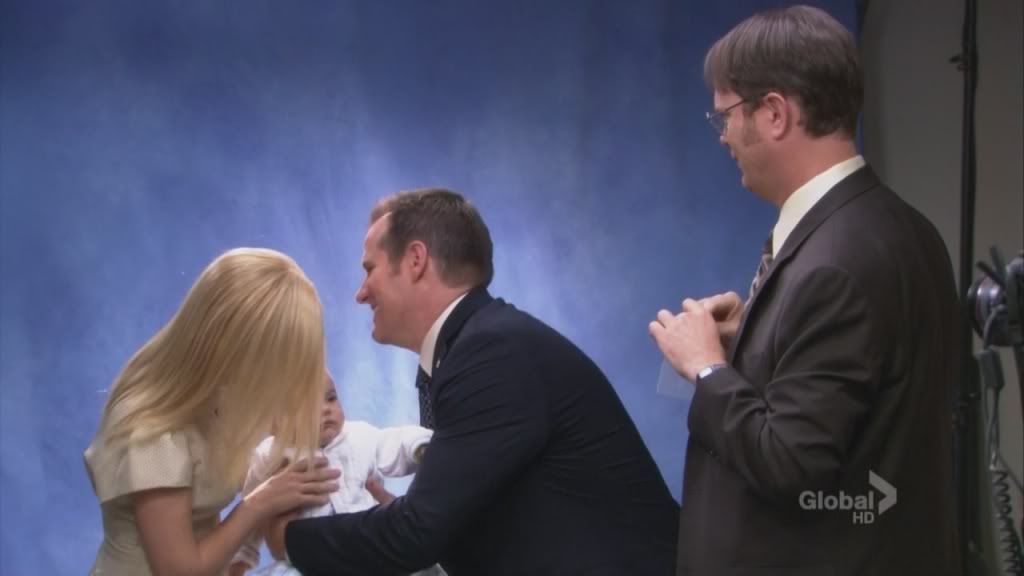 Boopsies have never been this much fun before.
I....I think he's going to eat the baby! D: *GASPS SO HARD*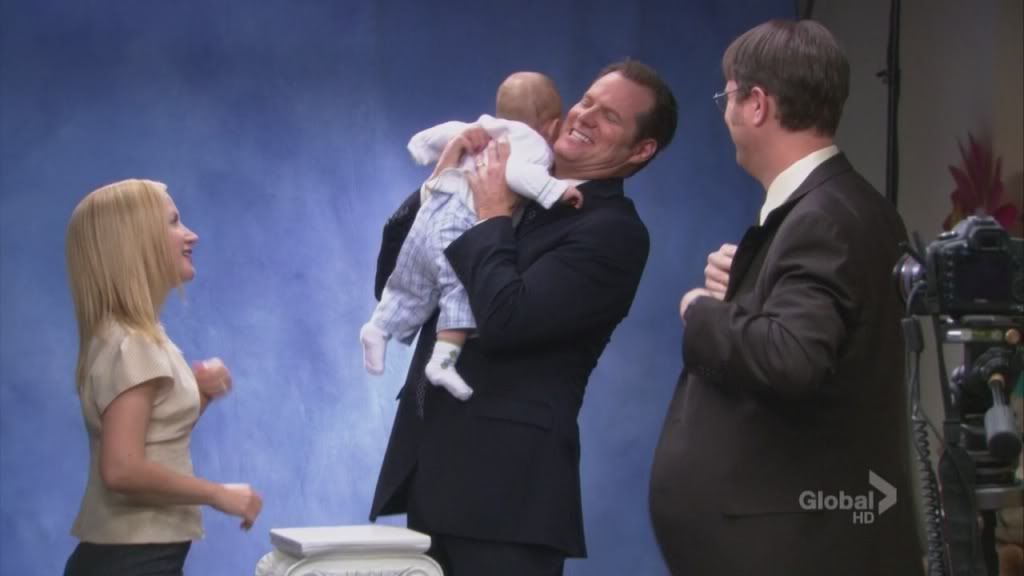 *explodes in a million tiny pieces*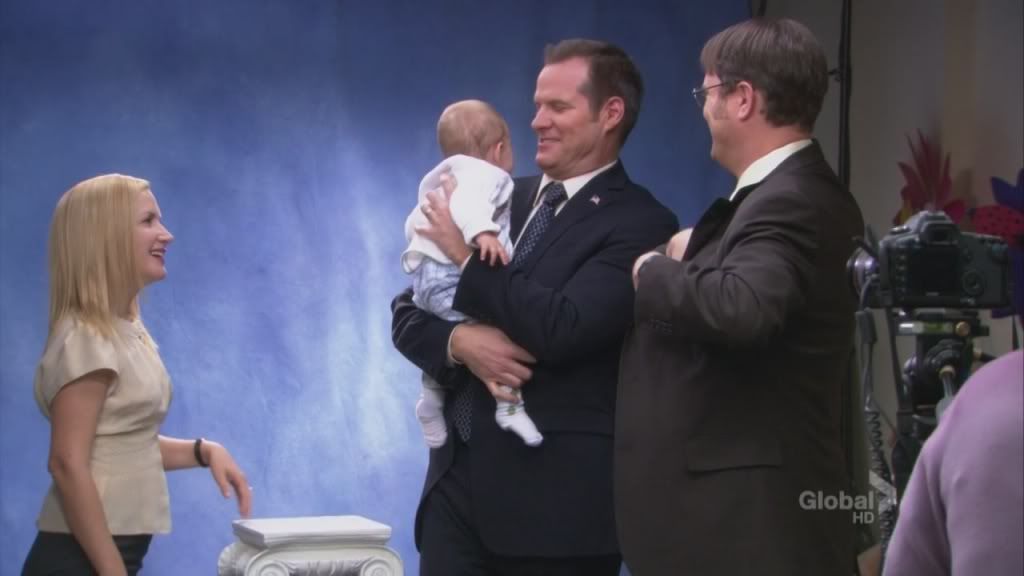 *those tiny pieces explode in million other pieces*
This whole thing is causing my personal big bang and I'm okay with this.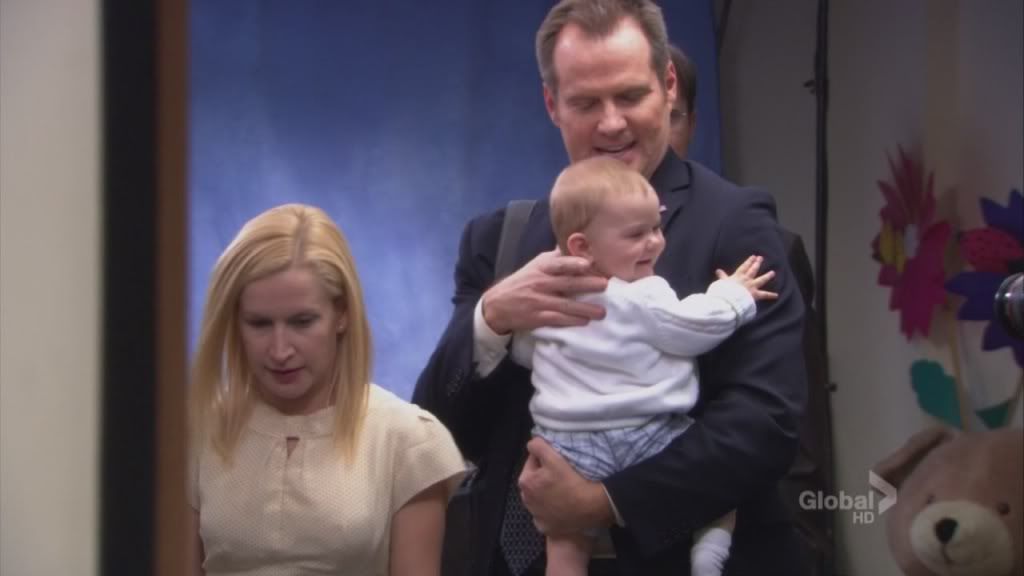 AAAAAAAAAAAAAAAAAAAAAAHHHHHHHHHHH How can someone resist THIS. HOW????? Unfgh the baby is happy too. He doesn't even care that he did the boopsie a few seconds ago. Because Jack Coleman OMG.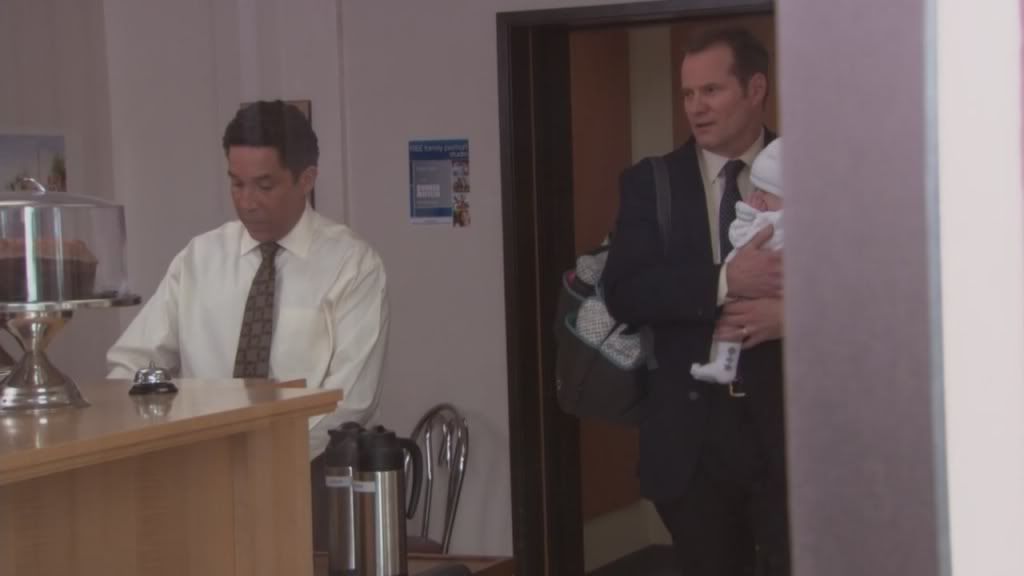 Another lucky person of this episode: Oscar. Seriously. The Senator wants himmmm.
OSCAR DIDN'T CALL HIM. *gasps* WHY. WHYYYYY. Ugh because of Angela I guess. But but....how could he not call this face???? *licks his teeth*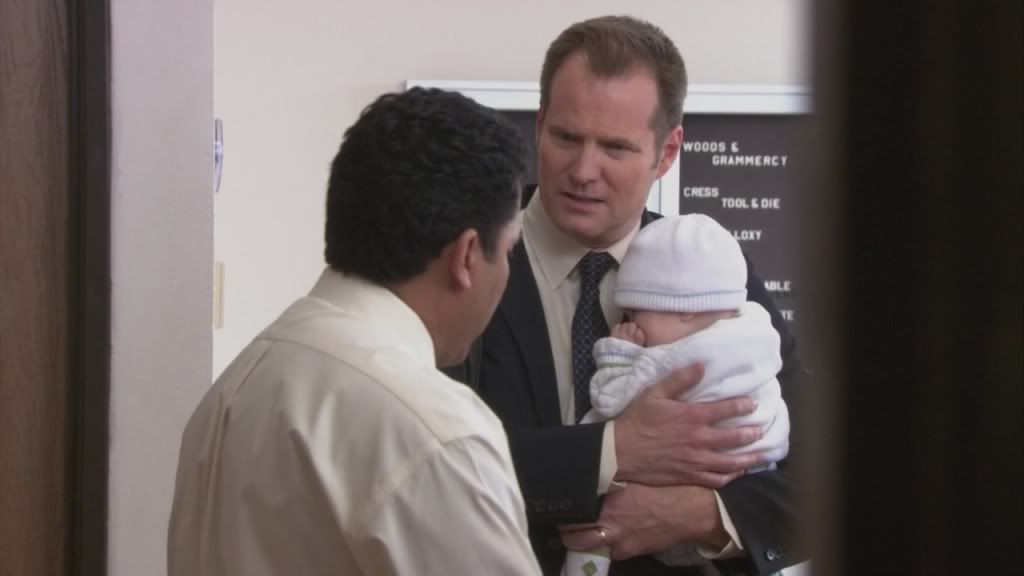 O_o. He's serious...
Animals are serious business and I'm not even going to talk about the amount of sexiness that stare has. *FAINTS*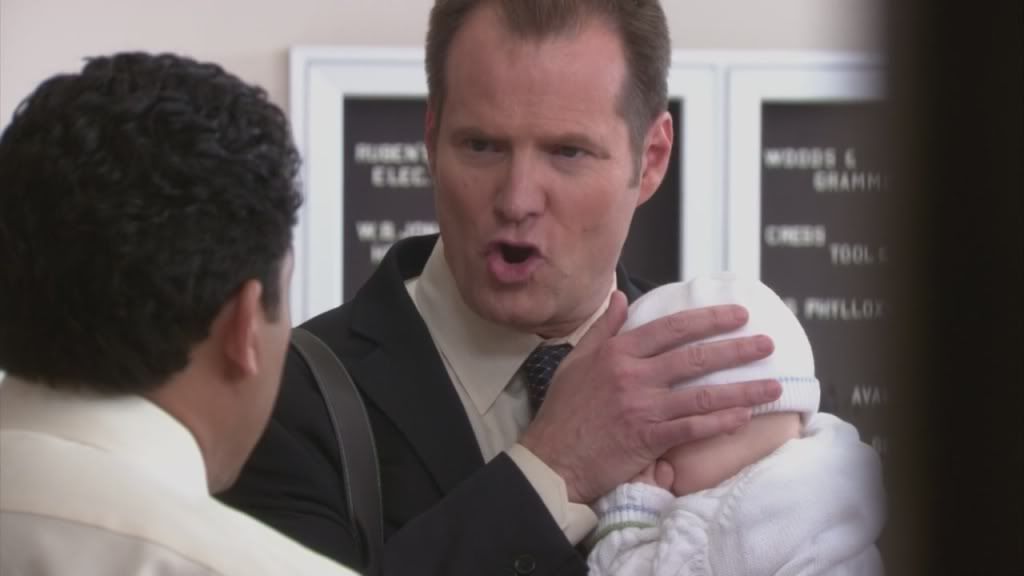 "CALL" LOL this scene. So the horny!Senator doesn't want his baby to know what he is up to...because he's up to VERY naughty things, like asking men to call him after 9 PM...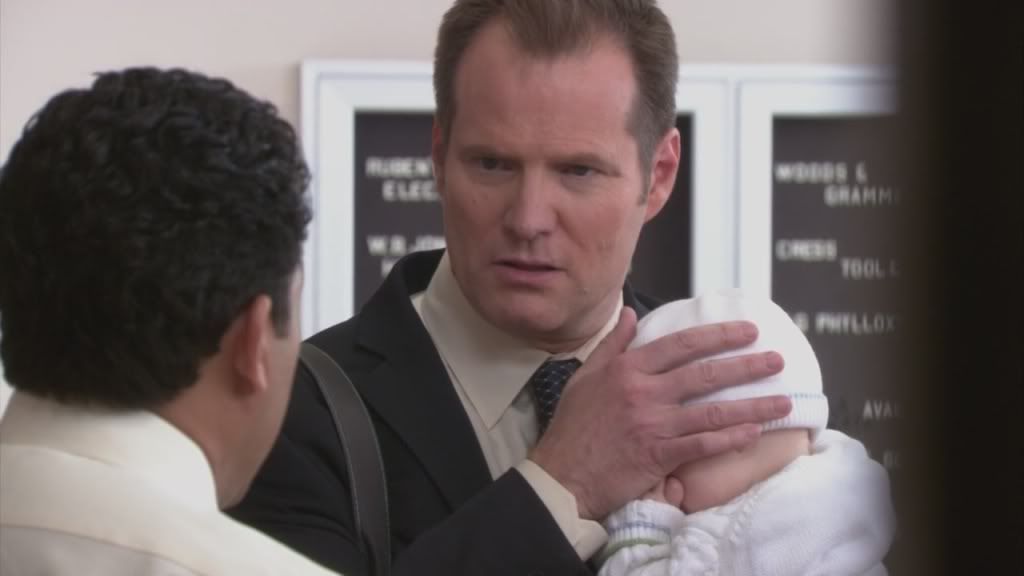 ...Only perverted stuff can happen after 9. And OMG his stare again. It shouldn't come as a surprise if I say I watched this scene for 423 times (and counting)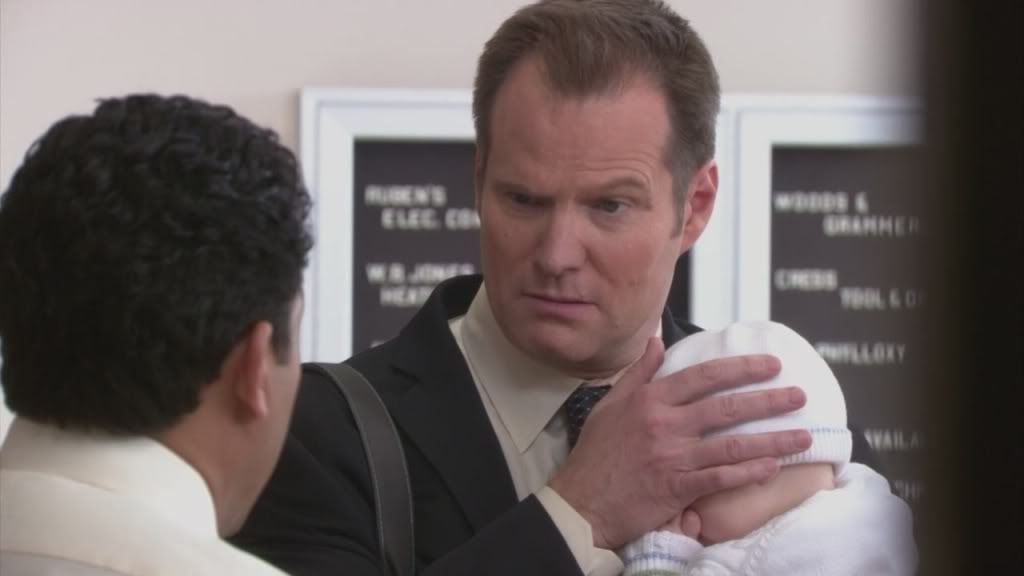 THIS PIC. THE EYEBROW ACTION. I believe that eyebrow action is his way of saying: "You just have noooo idea what you're missing, dude. I could show you stuff you've never even dreamed of." I WANT THAT. Or am I reading too much into this??!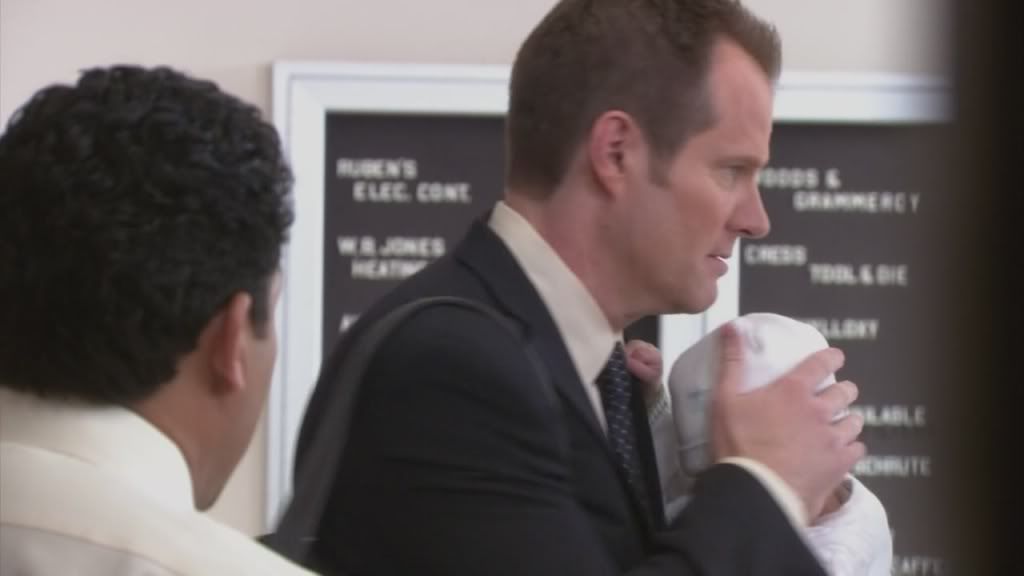 Just tell me: Doesn't have the sexiest profile ever??!!!!
Current Mood:

dirty