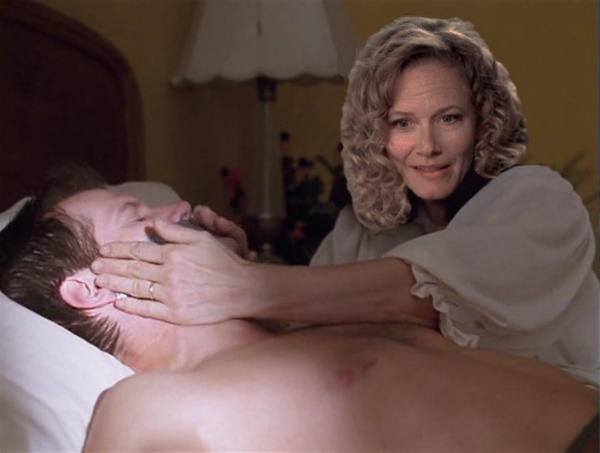 It's amazing because it's a Sandra Bennet manip! How can a Sandra Bennet manip be THAT creepy? Is it because of this movie? Was Thomson involved in this some how? So did this happen every night
after they put the kids to sleep?
So many questions and not enough photoshopping.
Now excuse me while I run away.
Also, OMG now we totally have a working fan site! I'd like to pimp it again!!!!
Jack Coleman Fan Site
And we are totally updating it!
Also also, we have a Facebook page!!!! "Like" it, people! I know Facebook sucks but it sucks less when there is a....
Jack Coleman FaceBook page
It's amazing how this one turned out to be the creepiest one so far.
Current Mood:

curious