Excuse me but i can watch these foreverrrr. hey, I could have made these! :D Ugh I love these characters so much, I was too invested in them dammit. But no TVD in any of these reels! INTERESTING.
OMG i like that his main demo reel has the "My name is Sylar", a heartbreaking Clairebear-stalking and the epic Momo ass-kicking scenes! :D IT'S POETIC.
His resume on that site is apparently not up-to-date and some of the stuff he was in have older (WIP?) names, such as: "Dairy Girls" aka Cow Belles and "Polar Shift" (lol) aka "Polar Storm" (or Polar Sh.t as
mabetini
renamed it, BAD GIRL. Disclaimer: She actualy liked it except the wife. I know she cheers every time she dies on screen, BAD GIRL.)
I found his demo reels! Click on the pic(s)!
here (

CNN Showbiz Today - January 23, 1986

)
, but if you don't want to watch the whole thing, here's the part with Jack Coleman! :
OMG <3 Cool dude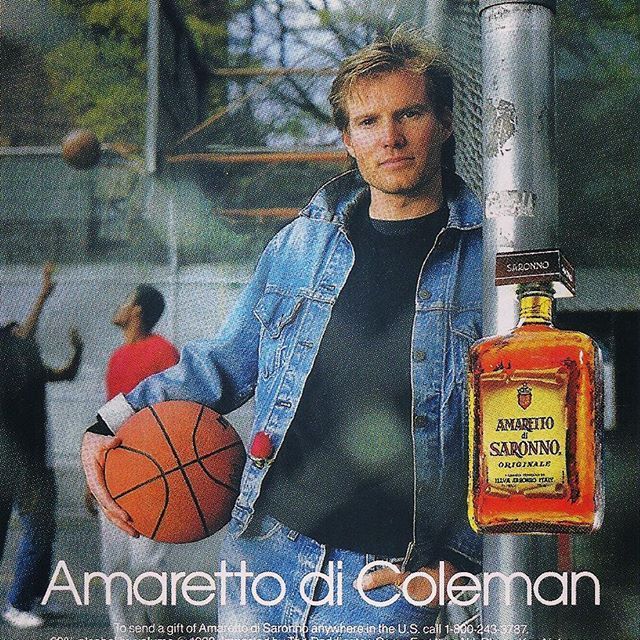 OMG I love these ads, how cool that I found a new one???? GULP.
(
The most awesome picspam
Collapse
)
It's
OMG I'm late for like 3 weeks ughhhhhhh.
(
HOT
Collapse
)
OMG Preston Jones Instagrammed this pic saying
THIS
and
THIS CONVO
happened :D Ahhhhh he's not a pretentious a-hole! :D Btw I dig Ryan Kelley A LOT. He's the UNFiest thing on Teen Wolf. YES. OMG I am excited about this. HAPPY TO HAVE A RYAN KELLEY TAG.
ALSO
a pic from Wendi:
(
FURRY
Collapse
)
Teddy with some actors! :D HOT BTW
WITH HOTTIES
Because seriously: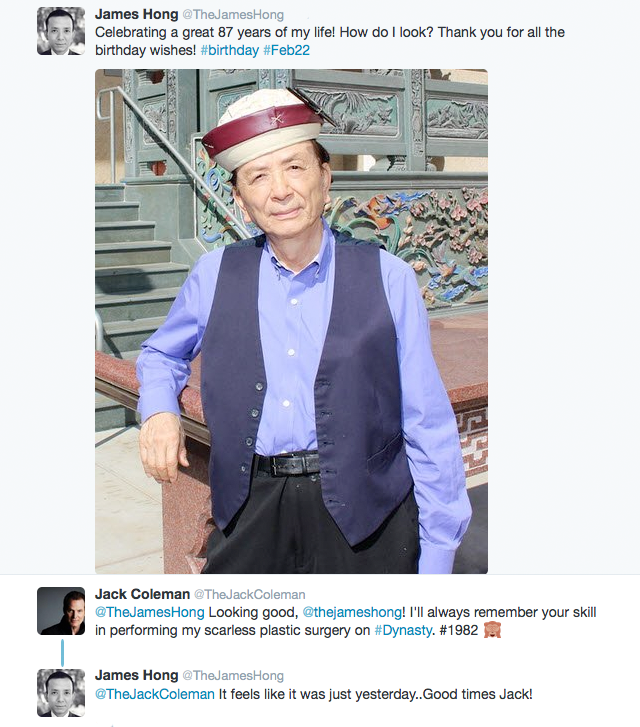 LOLing since this morning.
This is a very important episode because omfg this is when we see the new and improved, even cuter Steven! James Hong was in 5 episodes and his scenes were all with Jack Coleman (I think lol). I swear I even made a silly video of their scenes together but I don't know where it is now haha. But here's the video of their scenes from the episode where the sexier Steven emerged:
Here's what Jack Coleman said about the lack of Noaire in Heroes Reborn
:
"I would have loved to have had the opportunity to work with Hayden again and explore the Noah-Claire relationship and all of its complexities," he told us.

"But five years down the line you've got people who have other commitments and contracts, and it's tough to extract everybody. I would have liked everyone to have come back, the originals. We do get a number of the originals back though."
LET ME CRAWL IN A CORNER AND WEEP FOR AT LEAST THREE HOURS. Omfg seriously. I want to watch him explore Noaire and its complexities. I love him for wanting to explore these and for having a sad about not being able to. BLESS HIM. <3 Why can't we have a show with them??? AAAARGGGGGGGHHHHHH. Noaire 4eva and nothing's gonna change that so you've been warned. I'll draw some ponies now brb
And read his full interview
HERE. DO IT OR ELSE
Heroes Reborn cast together again!
(
THE PIC
Collapse
)
Too blurry, is this 2002? But omg still a verrrry cute photo and blurry!Jack is almost as handsome as HQ!Jack <3
In other news, Mr Coleman said
no Dynasty reboot
and I'd have been surprised if they made it, Dallas reboot wasn't really a success, was it?
Heroes Reborn starts airing on UK TV so we're getting new interviews.