OMG his persuading voice. I'd do anything for him, man.
(
One more...
Collapse
)
Apparently he wasn't in The Office finale tonight so booooo for that one. OH WELL. *goes to watch the promo 156 times more*
This badass promo and his slightly fluffed hair in it are both incredibly guh-inducing...GUH. AHHHH I totally miss this kind of awesomeness!!!
Ahhhhh I'm seeing what I think I'm seeing AND hearing, right? RIGHT???? LOOK:
OMG AN HRG SHOT OMFG AND WHAT IS THIS OUTFIT
(
Promooooooooo
Collapse
)
We asked him to tweet a pic
and
he said this
and then he was nice enough to tweet a pic! :D A VERRRY NICE ONE! :D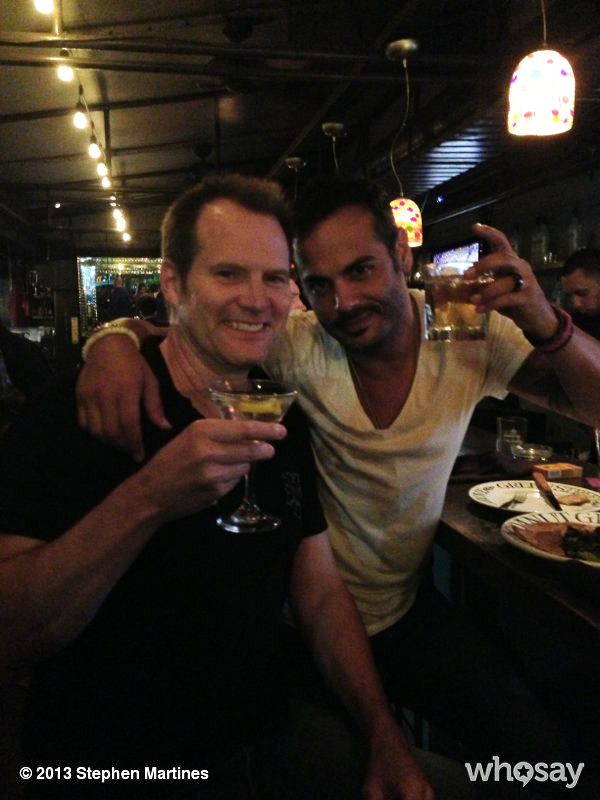 AHHHHHHHHHHH :D They are back to Miami and and having fun, work starts tomorrow, he looks so cute and omfg everything!!!!
Foreign Student
" entry! :D OMG his cuteness overshadows the weirdness
(lameness?)
of his accent! :D :D :D
- OMG OMG the movie I was looking for EVERWHERE. I AM HAPPY.
- A Lord Byron poem has never sounded SO GOOD.
- OMG his glasses, his hair and his everything, SO CUTE.
- LOLOLOL his accent!
la_dame_du_lac
said naughty things about his and the boy's accents...
- I'm not going to lie, I haven't watched the movie yet because ripping iTunes is hard, treacherous work! D: Oh well, I have his scenes and his pics! And all the credit goes to
sarena2s
! I don't know if she watched the whole movie! She hates the accent btw...BAD FAN.
- LOLLLL his accent
- OMFG this movie reminded me of HRG reciting Shakepeare for Clairebear. OH THE FEELINGS.
- And here's the video of his scenes, sorry for bad quality! D: But if you're in USA, you can find the movie on Netflix, iTunes and on other places I guess...
(
Le sexy
Collapse
)
...because it's a "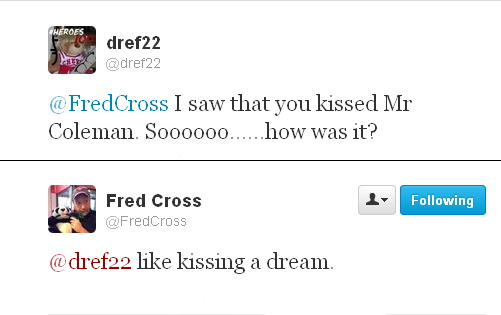 I TOTALLY KNEW. I didn't have a single doubt! But interestingly, no actress who worked with Mr Coleman has ever praised him like that. I don't know what to do except sighing outside, squeeing inside. Also, look! He has a panda! I just can't deal with all this.
And this perfect pic was tweeted by Mr Cross:
I am unable to contain it..........AHHHHHHHHHHHHHHHHHHHHHHHHHHH
HHHHHHH
I am happy I decided to check the actor's name because omfg I would have missed this pic if I didn't!! D:
I will forever have so much love for this...FOREVERRRRRR
EDIT:
ALSO, THIS OMFG! EVIL DEAD WITH TWO HEROES!
You heard it first, you guys:
This is the most perfect quote of the week:
Senator Robert Lipton:
"It wasn't until my marriage to Angela that I realized how charmless I find the female body."
But these are also awesome:
Journalists:
"Senator, were you always gay, or did your wife turn you gay?"
and
"Question for the senator's beard."
OUCH. OUCH AND OUCH.
Also this one hahaha:
Senator Robert Lipton:
"I'll say it again for mis amigos latinos, yo soy homosexual"
LOL why...I don't think he really knows how politics work...
I have mixed feelings and reactions to this episode...my feelings...shattered like glass....But also...Jack Coleman kissed a man omfgggg and this time we actually saw it! *is shallow* *sobs while dancing*
Things to discuss:
- Ughhhh Senator Lipton is a horrible person and he's Mr Coleman's sluttiest character so far. :D
- ...and I love it.
- LOLOL Kevin had every right to cheer because he really kept his mouth shut. But perhaps it would have been better if he didn't, because...poor Oscar...
- You guys, Jack Coleman kissed a man!
- OMG
I can't decide whom I should be sad mostly for. I think,
Oscar...
- Jack Coleman kissed a dude, dudes!
- SO WAS IT ALL A LIE? D: So Senator's been two-timing them both all this time...okay but...This can't be the conclusion of the story, can it???? COME ON. Why was he such a slimeball, couldn't he tell Angela what he was about to do? I swear he is like a baddie LOL
- Wesley Silver, the amazing chief of staff is apparently gay and he kissed the Senator omg. HOT. But...Oscar.....*sobs*
- Angela and Oscar didn't have enough screentime to react to the news and this is sad. WHAT WILL HAPPEN NOW?
- In conclusion: :O :O :O UNF Jack Coleman and the way he kisses men...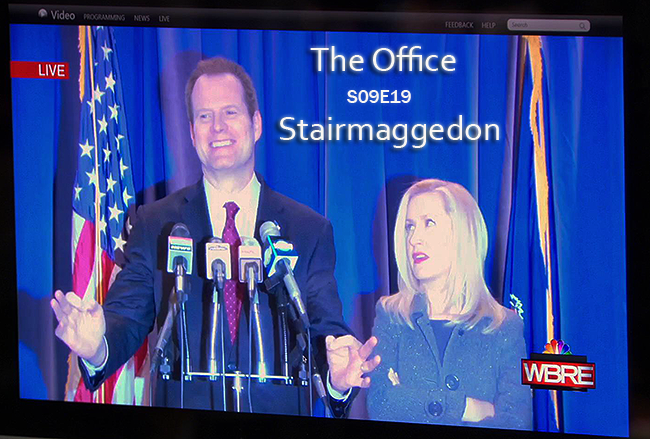 (
Read more...Because!
Collapse
)
Well, more importantly, it's another episode of The Office with Jack Coleman! :D
TV Fanatic:
If you could choose to star on one current TV show, what would be your dream role?
Jack Coleman:
Maybe they would spin off Breaking Bad for me. I always seem to be bad, I just need the right break.
Source
So.....
AMC Eyes 'Breaking Bad' Spinoff Toplined By Bob Odenkirk
LOLLLLL
Also, this is still one of the greatest Breaking Bad moments ever:
Remember this?
LOLOL this scene
JACK COLEMAN'S VOICE ARGHHHHH AND THAT'S IT????!!! UGH this is killing me....BUT HOW SEXY DID HE SOUND? Why are you doing this to me, shooowww
Now things are getting even more complicated for the Bermuda Triangle of Looooove. See what I did there?
Why? Because they're relevant to my interests.
Current Mood:

silly