(
Badass in a very pretty way
Collapse
)
All kinds of UNFFFFFFFF I love the color choice for him soooo much. <3 Every character is getting a different color and he is all purple!!! ME LIKEY.
mabetini
said:
"HRG - Purple (exciting/hopeful music): Royalty, nobility, spirituality, transformation, enlightenment, honor, mysteriousness, wisdom"
AGREED. Also his hair AHHHHHHHHHHHH

(
Look at this face
Collapse
)
YEP.
The video with a very sexy music:
I'll be fapping until September. Or forever.
And Jack Coleman said awesome things on Twitter again:
JACK COLEMAN AND BARNEY
I am seriously awesome because I can predict the future:
TAKE A LOOK
And another thing to discuss:
NBC is releasing motion art every day and always for two characters. Omg the one they released with the HRG gif:
Yessssss Subsitute Clairebear omg??????
She is blonde, she looks fierce and she is blonde. Ahhhhh I can totally see this!
NBC is releasing motion art for the characters and I am seriously in love with the HRG one (obviously AHHHHHH)
(
DAT PIC
Collapse
)
HRG CAM AHHHHHHHHHHHHHH GOOSEBUMPS :D ALSO LOTS OF SWOOOOOONING :D
THE PREVIEW:
(
DAT PIC
Collapse
)
I love you HRG BAG AND TAG ME PLZ
-
HERE'S THE SYNOPSIS OMG
"..Noah Bennet, aka HRG (Jack Coleman, "Heroes"), has gone off the grid, but conspiracy theorist Quentin Frady (Henry Zebrowski, "A to Z") finds him and opens his eyes to the truth behind the Odessa tragedy..."

AHHHHHH
- HEY
ilikethequiet
! You might be right! XD Because here's what Robbie Kay's character says: "Do you ever get the feeling you were meant to do something ... extraordinary?" LOOOL is that a nod to his uncle perhaps? ;D OMG according to the synopsis, his name is Tommy! Not Monty or Simon booooo
- OMFG I think I will love baddie!Levi
- OMFG HRG
- This show doesn't look cheap at all which is good
- HRGGGGG
- OMG Future!Hiro omfg
- I am sure I'm forgetting things, I am so excited!
OH OH
Greg Grunberg
tweeted this pic from the Heroes dinner :D :D :D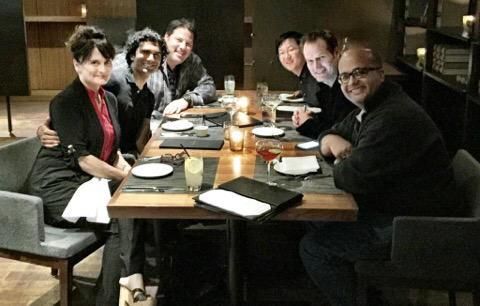 BEST REUNION EVER
And Helix!HRG :D :D :D FONDLING A HELIX :D :D :D
...I should be the only one allowed to do that:
Whoa it's been 11 days since my last post
Tom Verica's birthday happened:
(
One
Collapse
)
DORK. Also, hai Patrick Fabian from Better Call Saul, hai. I MISS THAT SHOW ALREADY. <3
One more:
(
Two
Collapse
)
OMG he is flawless in this pic gaaaaah 😍 Fabian seems to agree!
OMG OMG
this BTS pic
:
(
Three
Collapse
)
Look at him being delicious
I feel like this is from the pilot episode hmmmmmm. I think I should pay close attention to that website...
And this pic from
Kiki Sukezane's
Twitter:
(
Four
Collapse
)
OMG Henry Zebrowski perving again ugh lucky Kiki
First,
tweeted this awesome photo from the EW party:
(
Read more...
Collapse
)
OMG so many Heroes Reborn related stuff is happening and we are aware of only a few! D: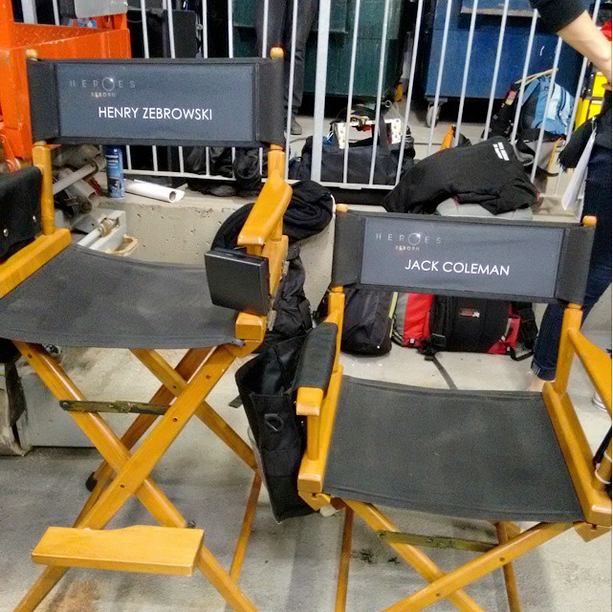 Henry Zebrowski: "True power on set illustrated by seat size"
UNACCEPTABLE. LIES.
I need that chair in my life
A nice photo of Jack Coleman from another event!
Ugh so many stuff...I don't even know what this event is!
A
LS
O THIS YAYAYAYAYAY
And in other MOST IMPORTANT news, I finally met awesome
elizzybright
! I can not believe this happened, it's funny how life is like sometimes omfg. We had no idea a month ago that she'd come here. XD We had the most awesome time ever and I wish she stayed longer! I can't wait to see her again! September perhaps? :P
Jack Coleman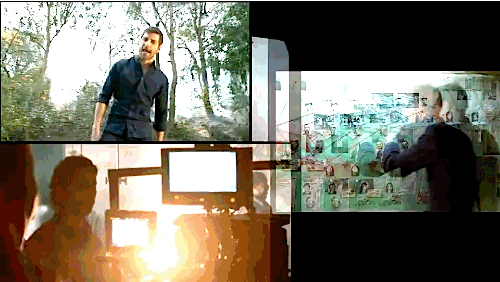 HRGGGGG YOOOOOOOOO YUMMMMMM
I will watch these precious seconds over and over and over again.
If you're "WTF" about it, just watch the NBC Upfront clip below, fast-forward to 1:15!
(OMG a huge thanks to
ilikethequiet
for the heads up!)
NBC Upfront Open from Ryan Sage on Vimeo.
(
Pic
Collapse
)
And check
this photo of Zach Levi and Jack Coleman from the NBCU LA screening event omfg
And another one from the same event!
OMG check this analysis of the HRG map also!
....and it's beautiful:
This is "One Question Interviews" with the host Rick Yaeger. Yaeger asks one random (mostly weird) question to celebs! And Mr Coleman had a tough one to answer! But he answered it LIKE A BOSS.
Here it is: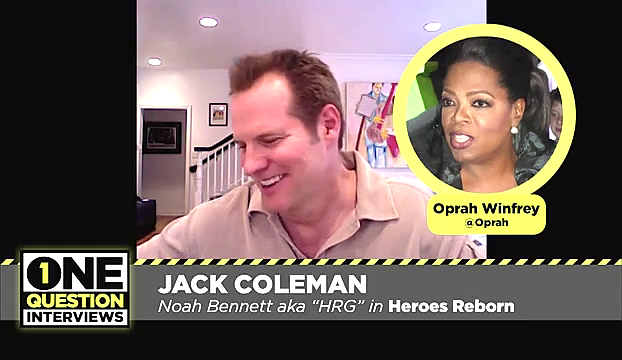 His question was:
What advice would Jack Coleman (Heroes Reborn) give Oprah?
And his answer was the best:
" I have a movie, written and ready to go, and if I could give Oprah any piece of advice, it would be "Invest in this movie, you can't go wrong"
"
AHHHHH I LOVE HIM <3 OPRAAAAAAH DO IT. I really REALLY hope he gets to make the movie soon enough!!! PRAYING BRB.
(
REST OF THE STUFF
Collapse
)
Speaking of his guest roles:
CHECK OUT SOME CASTLE NEWS YO
OMG I am seriously excited about this. I looove Senator Bracken. This must happen! Also, I need his movies now!!!!!
Aaaaaand here's another awesome thing:
HE SINGS A SONG (with his daughter!) BUY IT NOW
Finally an interview!!! (Well I was going to post this many days ago, but Heroes Reborn related awesome stuff happened as you know)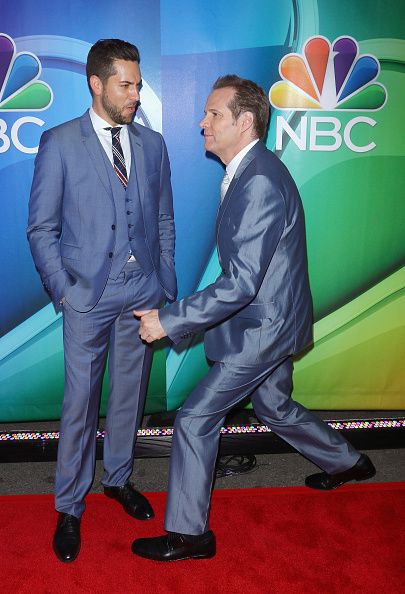 What are you doiiiiin :D :D :D Robo dancing? LOLOL Zachary Levi's expression! There goes the coolness of Heroes Reborn....
(
HAPPY HERE
Collapse
)
OMG and there was this pic of the Heroes Reborn cast which was Instagrammed by Robbie Kay a few days ago!!!!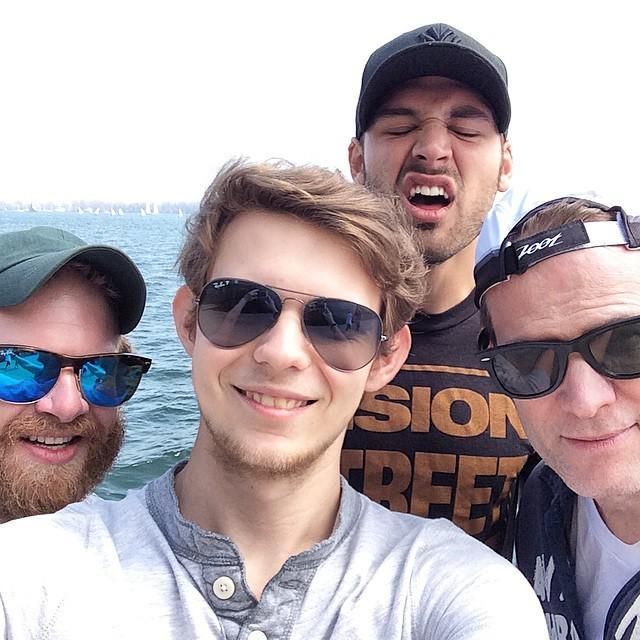 HAT <3