Excuse me but i can watch these foreverrrr. hey, I could have made these! :D Ugh I love these characters so much, I was too invested in them dammit. But no TVD in any of these reels! INTERESTING.
OMG i like that his main demo reel has the "My name is Sylar", a heartbreaking Clairebear-stalking and the epic Momo ass-kicking scenes! :D IT'S POETIC.
His resume on that site is apparently not up-to-date and some of the stuff he was in have older (WIP?) names, such as: "Dairy Girls" aka Cow Belles and "Polar Shift" (lol) aka "Polar Storm" (or Polar Sh.t as
mabetini
renamed it, BAD GIRL. Disclaimer: She actualy liked it except the wife. I know she cheers every time she dies on screen, BAD GIRL.)
I found his demo reels! Click on the pic(s)!
here (

CNN Showbiz Today - January 23, 1986

)
, but if you don't want to watch the whole thing, here's the part with Jack Coleman! :
OMG <3 Cool dude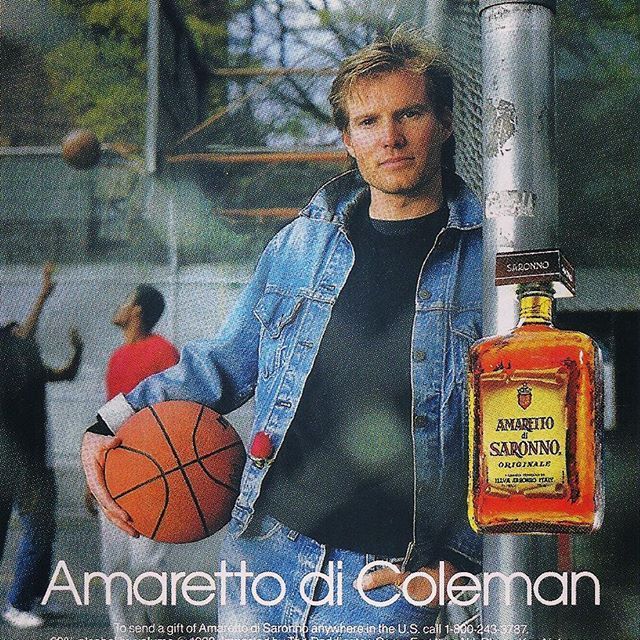 OMG I love these ads, how cool that I found a new one???? GULP.
(
The most awesome picspam
Collapse
)
It's
OMG I'm late for like 3 weeks ughhhhhhh.
(
HOT
Collapse
)
OMG Preston Jones Instagrammed this pic saying
THIS
and
THIS CONVO
happened :D Ahhhhh he's not a pretentious a-hole! :D Btw I dig Ryan Kelley A LOT. He's the UNFiest thing on Teen Wolf. YES. OMG I am excited about this. HAPPY TO HAVE A RYAN KELLEY TAG.
ALSO
a pic from Wendi:
(
FURRY
Collapse
)
Teddy with some actors! :D HOT BTW
WITH HOTTIES
Because seriously: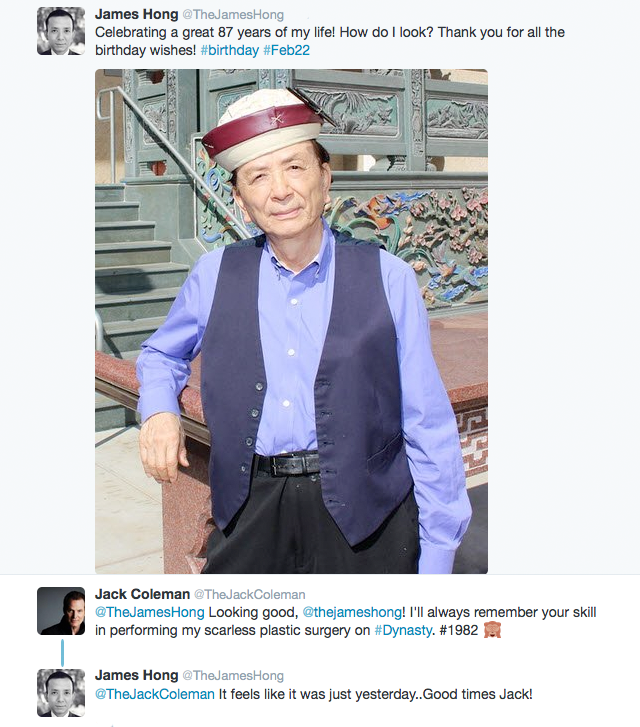 LOLing since this morning.
This is a very important episode because omfg this is when we see the new and improved, even cuter Steven! James Hong was in 5 episodes and his scenes were all with Jack Coleman (I think lol). I swear I even made a silly video of their scenes together but I don't know where it is now haha. But here's the video of their scenes from the episode where the sexier Steven emerged:
Here's what Jack Coleman said about the lack of Noaire in Heroes Reborn
:
"I would have loved to have had the opportunity to work with Hayden again and explore the Noah-Claire relationship and all of its complexities," he told us.

"But five years down the line you've got people who have other commitments and contracts, and it's tough to extract everybody. I would have liked everyone to have come back, the originals. We do get a number of the originals back though."
LET ME CRAWL IN A CORNER AND WEEP FOR AT LEAST THREE HOURS. Omfg seriously. I want to watch him explore Noaire and its complexities. I love him for wanting to explore these and for having a sad about not being able to. BLESS HIM. <3 Why can't we have a show with them??? AAAARGGGGGGGHHHHHH. Noaire 4eva and nothing's gonna change that so you've been warned. I'll draw some ponies now brb
And read his full interview
HERE. DO IT OR ELSE
Heroes Reborn cast together again!
(
THE PIC
Collapse
)
Too blurry, is this 2002? But omg still a verrrry cute photo and blurry!Jack is almost as handsome as HQ!Jack <3
In other news, Mr Coleman said
no Dynasty reboot
and I'd have been surprised if they made it, Dallas reboot wasn't really a success, was it?
Heroes Reborn starts airing on UK TV so we're getting new interviews.
AAAARGHHHHHH. But also YAAYYYYYYYY! I think this is great and I hope he attends more of these events! AAARGGGGGGGGGGHHHHH. Oh well, we'll get pics and maybe even videos perhaps... SNIFF FOREVER THOUGH SNIFFFFFFFFF. Pretty depressed rn
He also said the NJ fan fest is a possibility!!!!!!
EDIT: ROBBIE KAY WILL ALSO BE THERE
Btw did I post this here? I THINK NOT. I <3 the cast, not gonna lie.
(
PICS PICS
Collapse
)
In other news, there was
this nice interview of Robert Englund
, this part especially! :D :
It must be bittersweet to talk about Nightmare in depth after Wes Craven passed. Did he ever talk to you about doing any of his non Freddy movies? Maybe a part in Scream?
Well, I was sort of hoping to get a call for the new series Scream that he was developing, but no. I think Wes, just because Nightmare on Elm Street was so huge, and there was so much baggage with the both of us, and he had such a great, pure idea of the deconstructed meta aspect that Scream was going to have of the fans, by the fans, for the fans, really turning it on its head, that I think he wanted to keep me away from that franchise.
I got the call immediately for his series. That's still one of the best things I've ever done, for Nightmare Cafe, with the wonderful Jack Coleman and Lindsay Frost. My God, we had great episodes of that. Angela Bassett was on that show. There was a great standup comic who did one that was about the tabloids, Bobby Slayton. I directed many episodes of that too, but that was just a great show.
My memory of Wes, I've only done this at one of the tributes, but the story I wanted to tell everybody, and I had to miss several tributes because I've been working, Wes came to my apartment by Stanley Park in Vancouver, after a long day of shooting on Nightmare Cafe. Jack Coleman was there, and Lindsay was there, and my wife and my dog. We were watching Saturday Night Live and we were all a little drunk. We'd been drinking since nine o'clock at night and it's 11:30.
There was a sketch with Dana [Carvey], "Head Wound Harry." It was so dark. Wes Craven allowed himself to turn into a little boy. He'd always kept the little boy inside him alive, but you've got to remember Wes was not allowed to watch a lot of film and television as a child, or listen to a lot of radio. He was always catching up on the culture a bit. I remember Wes started to laugh at that sketch and actually fell off the couch.
Wes was six-foot, four-inches and he was laughing so hard, I think there was snot coming out of his nose. Jack Coleman is also tall and Jack's a big guy, and Jack was laughing at the sketch but also at Wes laughing. To this day, I feel that that was the moment Wes let me know not that I was an equal, because I would never be an equal to Wes. Wes is a quadruple threat. I'm just an actor. Wes is a writer, director and many, many things. But Wes let me see him and let me see the kid and let his guard down. He wasn't my boss anymore after that moment. He was never my boss again. I think from that moment on he was my friend.
LOOOOL awesome. I < him.